For business owners, mobile marketing strategies are essential for success. Without a clear plan to leverage the strength of mobile search, lead generation and nurturing will falter and the competition will gain an advantage.
Adobe highlights the growth of mobile search
Recently, Adobe released its latest Digital Index Report that shed some insight into just how fast mobile search is growing compared to desktop. In terms of Facebook brand engagement, usership grew almost 900 percent since the third quarter of 2011. Of the massive 900 percent uptick, mobile accounted for nearly 25 percent of all Facebook engagement, and the social network service has even begun to find ways to put more paid ads in front of members without annoying them too greatly.
The significant boom in Facebook brand engagement was concurrent to an increase in U.S. search spending. According to the Digital Index Report, spending grew by 11 percent year-over-year in the third quarter of 2012, and return on investment (ROI) improved by 26 percent compared to the same time last year. What's more, the report projects that these trends will continue to increase in the fourth quarter of this year, with industry experts expecting to see an additional 15 to 20 percent uptick by the end of the year.
Google may have let investors down, but mobile runrate is way up
The growth of mobile search and engagement seems to have no end in sight either. Even with recent reports that Google's earnings were well below what many economists had projected, the company's mobile runrate surpassed $8 billion in 2012. A year earlier, Google's mobile runrate was just $2.5 billion.
As Google continues to develop its mobile market, and as Apple further develops its own array of mobile products, business owners will benefit the most from technological developments. With people across all demographics embracing mobile content, using their smartphones and tablets to engage with social media services, and sending and responding to emails from a variety of sources, the potential for cross-platform lead generation marketing campaigns to drive profits to new heights is obvious.
Business owners who want to drive traffic to their websites must funnel a portion of their funding toward developing mobile marketing action plans that engage with consumers across various devices. Without a clear plan of attack, brands won't establish themselves on the mobile web, and the competition may win a higher market share in the industry.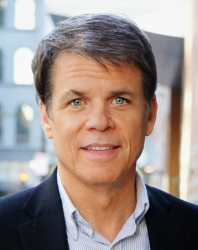 Latest posts by Martin Jones
(see all)