When you think about lead generation marketing, you may immediately consider your search engine marketing (SEM) campaigns and the keywords you use to convert prospective consumers into loyal customers. However, the phrases you use to promote your products online may not garner the same visibility rates across the United States. If you're a local brand looking to expand, it's important you realize that, as Google evolves its algorithm, geolocation variants will continue to delegate where your page will rank in comparison to your competition.
According to a recent study from Linkdex, approximately 69 percent of the time a company's website ranks in the top 30 on Google for one location, it doesn't rank for that keyword across all other regions. Lindex tested 2,000 keywords across a mix of 10 major U.S. cities and smaller towns and found that at higher levels of variance, the majority of results changed depending on the searcher's location. This is essential for marketers to grasp, as expansion on a national scale may require supplementary SEM campaigns to improve lead generation.
"When we began our research, and when we selected the vertical to look at in greater detail, we expected to find a different level of variance across different verticals," Linkdex notes. "We did encounter this, as shown above, but not all of the results were as anticipated – some selected verticals are less affected by geo-variability than expected, and some more."
In an unrelated, but similar study, BrighterEdge recently looked into search results based on geographic region. The company also noticed a high variation in Google search results, and says it believes brands can boost traffic and revenue by as much as 30 percent if they close gaps in SEO performance by ranking at the same level as their top city on each keyword they use.
Consider tackling the growing gaps in your SEO and SEM campaigns by taking a deeper look at keywords ranking highly in specific areas.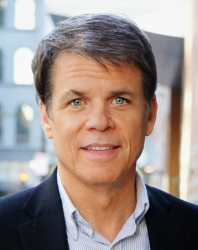 Latest posts by Martin Jones
(see all)