It's hard to deny the influence social media has had on the world. People in Japan can connect with residents of the United States, and each user can create a unique network of his or her own. The same advantages apply to the business world, especially search marketing, and the two leading engines – Google and Bing – have taken wildly different approaches to how they incorporate social media into their search engine results pages (SERPs). In fact, when branding your business, you might want to consider if you plan to use social media to the fullest extent, or stick to content marketing instead. Your decision may dictate which search engine you target as a means to promoting your products and services.
Bing, the Microsoft portal, has partnered with Facebook and Twitter, integrating posts on those platforms into SERPs directly. On the other hand, Google has promoted its own social service – Google+ – and shied away from integrating other major players into its pages.
Recently, Search Engine Watch conducted a study to understand how searchers feel about the different strategies. The blog showed 150 respondents a screenshot of a SERP with social and universal elements called out, and then compiled the data into digestible snippet of information.
The study found that only 19 percent of searchers say they benefit from social integration into search results, and an impressive 62 percent don't want it in their results at all. Respondents said the additional content distracted them from their original intentions, and privacy concerns also lead to the overwhelming percentage against social search.
As a business owner, be careful with how you approach social media in terms of generating leads. While social may help promote your products in its own way, you might, for now, want to keep the two practices a little further apart.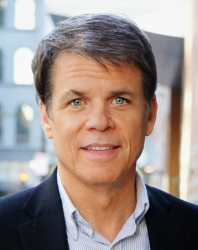 Latest posts by Martin Jones
(see all)