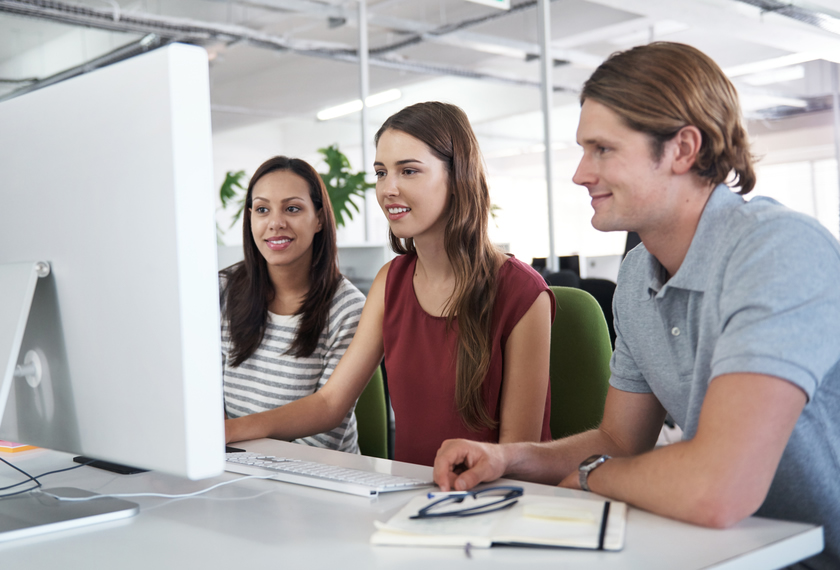 In an era where there's so much competition, brands are chomping at the bit to get the slightest advantage reaching out to consumers in order to stand out and be noticed. However, if you're operating with a one-size-fits-all mentality, you're in for a world of hurt.
Not every generation is made equal and, for decades, we heard about the massive purchasing power of Baby Boomers. My generation had a long run, but if we're to face the music, we've now become second bananas to millennials. This highly influential twenty and thirty-somethings – and the generation that follows them, are the main target group for marketers nowadays.
How can brands and marketers reach the millennial generation? Speak their language. Just because you don't speak 'millennial' doesn't mean you can't learn it. If your business or brand is to succeed, you must adapt or you will cease to exist.
Here's what we already know – millennials live on (and for) social media. If you're to engage, you must go there and do so organically – in a way that feels natural, not forced. Each platform has a language of their own, so you must master each and every one. Not to mention, ensure that every piece of content you provide is customized to their needs and it's original.
Among the most popular platforms marketers are currently using is Snapchat. Sure, there are other, more popular social media outlets, but Snapchat is offering brands a place where they can start the conversation and even expand their reach exponentially. More than 60% of U.S. 13-34 year olds smartphone users are Snapchatters. If you're not capitalizing on that, what are you waiting for? An engraved invitation?
Here are some examples of how brands can use Snapchat to reach millennial customers:
Stage an influencer reveal
You'll have a leg up every time you give your customers a behind the scenes look so they can see how the brand works. You don't have to have a high budget to make this happen either.
McDonald's recently gave their followers a sneak peek at the rollout of a new item and used NBA superstar LeBron James to do so. I have also used social media to give my followers a behind the scenes look before I record my All Business with Jeffrey Hayzlett podcast on Play.it. I've interviewed big names like Gene Simmons, Penn Jillette, and General Wesley Clark, so why not let people in? Engagement is immediate and so is the reaction.
Do an account takeover
If you want your brand to be seen by millennials, you must use a social media influencer and let them take over the account. If you're using Twitter, find someone with a high number of followers. If you're using Snapchat, it must be an influential person across that platform. Unless you have a big name celebrity, I wouldn't recommend using cross-platform influencers.
Share promo codes
If you have a product you'd like to move, make them an offer they can't refuse. Who doesn't like free or discounted stuff? Recently, a frozen yogurt chain offered its Snapchat followers coupon codes by promoting specific stores and times, urging people to snap pics of themselves eating the treats. The only catch, they had ten seconds to show the cashier the coupon code before they could redeem it.
In my humble opinion, this is a brilliant way to get new followers (word of mouth is still a powerful advertiser)! It's not so much about coupons and discounts – everyone offers those. It's about mobilizing your customers to act, and act quickly. The sense of urgency needed in order to get the discount is what prompted people to act. And since Americans tend to procrastinate a bit, this is one brilliant way to get people to act quickly.
Showcase your product
If you're looking to release a new product or technology, give followers a chance to preview the product, and if needed, explain what the product does. An example of this is online retail giant, Amazon.
Recently, Amazon launched Echo, the female-voiced speaker named Alexa (remember those Alec Baldwin commercials?). They took to Snapchat, not just to give Alexa a personality and a voice, but to give clarity to the product, which confused many when first launched.
While I get that not everyone has the budget Amazon has, or the visibility, you can't run the risk of launching a product that will generate more questions than answers. Many don't have the luxury of being ambiguous about the pain point the product intends to solve. You must be clear and concise if you want to engage with your customers.
Despite all the success stories we see on social media, you must keep in mind that for every success story, there are more epic social media fails. Brand that achieve success on social media are patient and never rush into launching a campaign.
Don't get me wrong, it's great to be first, but what good is it being first if your brand becomes a laughing stock? Some things to keep in mind:
Know thy audience. This is the beginning of everything for your brand. If you haven't done your research, how are you supposed to know who your audience is?
Create original, memorable content. In my book Think Big, Act Bigger, I ask the question, "What's your 118?" That's the number of seconds you have to pitch – 8 seconds to hook people and 110 seconds to reel them in. On social media, it's more like "What's your 15?" A few seconds of genuine engagement can be a difference maker for your brand.
Get personal. Go back to 'know thy audience.' The audience you're trying to reach likes personal stories because it gives them the feeling that the brand wants to genuinely engage. And it makes the brand feel personable and approachable.
Gain traction by being exclusive. Traditionally, coupons, discounts and offers gain a lot of traction, so any time a brand uses a word like "exclusive," it gives people an air of importance that will encourage them to act – and do so quickly.
One thing is for sure, there's no magic bullet to attract customers – of any age. There's no one way that works for every brand in every situation, but failure to adapt your message and knowing your audience is the fastest way to failure. The words "change" and "millennial" can send many running to the hills, but you must steamroll that obstacle if you're to succeed in business.
This article originally appeared in The Salesforce Blog.
This article was written by Jeffrey Hayzlett from Business2Community and was legally licensed through the NewsCred publisher network.
Primetime TV And Radio Host, Keynote Speaker, Best-Selling Author Global Business Celebrity
at
The Hayzlett Group
Jeffrey Hayzlett is a leading business expert, cited in Forbes, SUCCESS, Mashable, Marketing Week and Chief Executive, among many others
Latest posts by Jeffrey Hayzlett