Mobile marketing strategies often involve some kind of social media application or text message blast. But more unique visitors use map services on their mobile devices today, and your outreach efforts should take this consumer trend into consideration.
Visitation to map websites on desktop computers has been consistent with between 95 and 100 million unique visitors during any given month, Search Engine Watch reports. This number represents more than 40 percent of the U.S. online population. However, an evolution in the way people navigate the web has altered how internet users engage with mapping services, too. It appears that maps on mobile devices have become a much greater necessity in the past six months. According to the source, smartphone visitors to mapping websites and apps jumped 24 percent to 92 million unique visitors – a monthly penetration of 83 percent among mobile users.
To make mobile marketing easier for professionals, Google updated its mobile version of its Maps application to allow users to access the Street View on iOS devices, which makes it easier for consumers to find your brick-and-mortar location. The mapping tool now runs through the Safari browser on the iPhone and iPad, and you can integrate the new technology into your outreach programs.
When you engage with a prospective consumer through their mobile device and provide an accessible link that navigates the user toward a mapping service to find your location, the Street View helps improve the customer experience.
While mapping services won't drive your marketing efforts and generate leads on their own, a quality campaign that takes advantage of Street View can make a significant impact on lead generation. If you want to reach people through their mobile phones, consider how supplementary technology can complement your efforts.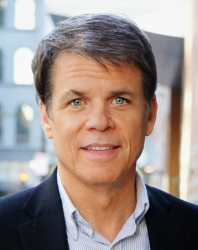 Latest posts by Martin Jones
(see all)