Google found itself in a variety of legal battles in 2012, cases the company wishes to avoid in the future. Recently, the search engine giant began to hire for a team of data experts who would help prevent and resolve privacy complaints moving forward. This employment practice comes directly after the $22.5 million fine it had to pay the Federal Trade Commission (FTC) after issues with its sites on the Safari browser, Search Engine Watch reports.
Google posted a job listing for data engineers last week, thus sparking conversations surrounding this new team of professionals the company has enlisted for privacy protection.
"As a data privacy engineer at Google you will help ensure that our products are designed to the highest standards and are operated in a manner that protects the privacy of our users," read the listing. "Specifically, you will work as a member of our Privacy Red Team to independently identify, research and help resolve potential privacy risks across all of our products, services and business processes in place today."
The Privacy Red Team was developed in lieu of numerous cases relating to Google's Street View service after it was found to gather public Wi-Fi information, the news source reports.
While Google was slammed with a significant fine, the company's employment effort shows that the search engine company plans to make sure its services won't violate user policies in the future. For business owners across the United States, this news development shows that the FTC takes user privacy seriously and that data should be used only when the appropriate authorization is provided.
If you're a business owner and you gather data as an essential component to branding your business and marketing your products and services, make sure you're going about the process in the right way.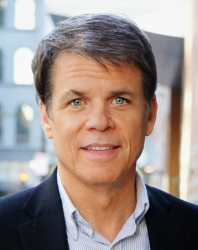 Latest posts by Martin Jones
(see all)