WATCH 8 FINALISTS PITCH THEIR BUSINESS or IDEA FOR A CHANCE TO
WIN UP TO $20,000 IN CASH
Cox Business Presents Get Started Medical in Partnership with Lafayette General Health & Opportunity Machine. Sponsored by ULL, Cox Media, LEDA, Biz NOLA & Touche' Printing
We invite you to be part of this event, a live forum & pitch competition that will bring together some of the best and brightest minds from around the country. The event will feature the country's hottest business ideas in the medical industry, and you can be a part of it all! Pitch your business or attend the event as a guest - below you will find information on both ways to get involved.
Where:
Acadiana Center for the Arts
101 W Vermillion St
Lafayette, LA 70501
When:
Thursday, Nov. 14th
5:00 p.m. Happy Hour
6:30 p.m. Pitch Event
8:30 p.m. Event Ends
Follow the event and tag your posts on social media:
Watch local start-ups, entrepreneurs, and small business owners demonstrate their savvy business idea and get feedback from a panel of judges, including
Eight finalists will be chosen to pitch, and the winning business will win cash prize $20,000!
Attend Get Started Medical as a Guest

Don't miss this opportunity to network, learn, and celebrate! Watch the pitches and the live Q&A session with the expert panel that follows.
5:00 pm - 6:30 pm: Cocktails, heavy hors d'oeuvres, and networking




6:30 pm – 8:30 pm: Program (pitch competition and live Q+A with expert panel)
This event is FREE and open to the public, but you must register to attend.
Facebook.com/coxbusiness




Twitter: @coxbusiness




Hashtag: #GeauxGetStarted





Pitch submissions are now closed. The eight finalists are listed below.
Meet The Moderator & Judges
Cian Robinson began his career at Lafayette General Foundation (LGF) in August of 2014 as the Director of Development and Operations. In November of 2014, Cian was promoted to the position of Executive Director of the Foundation, and in 2018 was moved to the position of Executive Director of Innovation, Research and Real Estate Investments for Lafayette General Health System. In addition to his work at LGF, Cian is also an adjunct instructor at the B. I. Moody III College of Business Administration at the University of Louisiana at Lafayette.

Prior to LGF, Cian was a Director of two computer science based research centers within the University of Louisiana at Lafayette's Research Department (Center for Business and Information Technology and Center for Visual and Decision Informatics) as well as a decades long entrepreneur in the information technology and management consulting fields (Robinson Ventures, LLC).
In 1991, Cian obtained his Bachelor of Science in Mathematics from Saint Vincent College (Latrobe, PA). In 1994, he was awarded his Master of Science in Public Policy and Administration (finance concentration) from Carnegie Mellon University's Heinz College (Pittsburgh, PA). Cian is currently pursuing his doctorate in Leadership from the University of Louisiana at Lafayette. He has been recognized for his entrepreneurial and community work with several awards including: Silicon Bayou 100 (2017, 2018, 2019); Leadership Louisiana (2017), LEAD Virginia (Class of 2008), Amherst N.Y. Chamber of Commerce's Small Business Champion Award (2006), Western New York's 40 Under 40 Award (2005), Niagara Frontier Industry Education Council's Pathfinder Award (2004), National Science Foundation's Entrepreneur Next Wave Award (2003), as well as Leadership Buffalo's Class of 2000.
He and his wife Dr. Natalie Harder reside in Lafayette, LA and have two children, Tucker and Rory.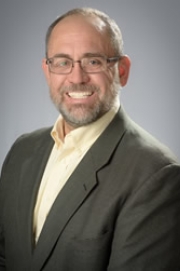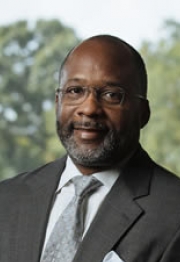 Dr. Vindell Washington joined Blue Cross and Blue Shield of Louisiana in 2017 as chief medical officer, where he serves as clinical thought leader and spokesperson and is responsible for developing and executing a strategy that both improves the quality of healthcare delivered to the company's members and improves cost and efficiency. As CMO, he is directly responsible for managing an integrated clinical operation that includes utilization management, case management, population health management, quality management and pharmacy management.
He is also responsible for maintaining national accreditation for the organization. Previously, Dr. Washington led clinical teams and health IT initiatives as national coordinator for healthcare information technology in the U.S. Department of Health and Human Services. Prior to that, Washington was at the Franciscan Missionaries of Our Lady Health System in Baton Rouge for more than seven years, leaving as president of the medical group, which includes more than 500 medical providers and 1,400 employees. While at the health system, he also served as vice president of performance excellence and technology and chief medical information officer.
Washington is a board-certified emergency medicine physician and a Fellow of the American College of Emergency Physicians. Before coming to Baton Rouge, he served as chief executive officer of Piedmont Emergency Medicine Associates, a large private group in Charlotte, North Carolina. He received his undergraduate degree from Pennsylvania State University and his medical degree from the University of Virginia. He also received a Master of Science degree in healthcare management from the Harvard University School of Public Health. Washington and his wife, Kimberly, live in Baton Rouge and have four daughters, two of whom work in medicine.
Sujata Gosalia is executive vice president and chief strategy officer for Cox Communications. In this role, she oversees strategy and new business development organizations and is responsible for strategic business planning, competitive assessments, marketplace evaluations and new growth opportunities. Sujata is also responsible for Cox Media, Cox's advertising sales division.
Gosalia brings more than 18 years of experience in driving growth, innovation and value creation within media, technology, communications, and business services companies. Her depth and breadth of experience and perspective serve the company well as it explores new strategies, set priorities, pursues growth, and continues new business development opportunities to meet the evolving communications, connectivity, and entertainment needs of customers.
Previously, Gosalia was a partner in the communications, media, and technology practice of the international consulting firm Oliver Wyman, and managed the firm's New York office. She also served as senior vice president of marketing at Neustar, a cloud-based information and analytics company, where she was responsible for marketing strategy and offer innovation across the company's product portfolio. Most recently, Gosalia was senior vice president of strategy for Sodexo, a B2B services company, where she drove a global transformation in the company's corporate services segment.
Gosalia was born and raised in Lexington, Kentucky, and graduated from the University of Pennsylvania with two bachelor's degrees: one in economics from the Wharton School and another in international studies from the College of Arts and Sciences. She also holds a master's degree in politics of the world economy from the London School of Economics. Gosalia speaks Spanish, Gujarati and Hindi, and serves as a board member of the national non-profit organization South Asian-Americans Leading Together.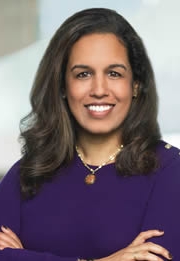 Aimee Quirk is the CEO of innovationOchsner (iO), an innovation company founded by Ochsner Health System in 2015 to reimagine and revolutionize the delivery and experience of healthcare and health. iO focuses on digital health, advanced analytics and precision medicine, and uses technology, data and new thinking to create effective and convenient patient-centered solutions. Aimee joined iO in 2015 with more than 15 years of experience in law, economic development and public affairs. Previously, she served as the Senior Advisor for Economic Development for New Orleans Mayor Mitch Landrieu from 2010 to 2014, and prior to her public service she was a partner at Jones Walker, where she practiced corporate and business litigation. Aimee received a B.S. in Finance magna cum laude from Louisiana State University and a J.D. summa cum laude from Tulane University School of Law. A native of New Orleans, she is active in the community and serves on several nonprofit boards.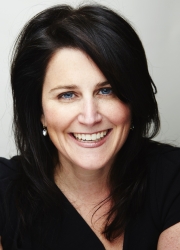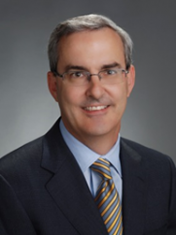 Ken Kraft is senior vice president - marketing and sales operations for Cox Business, the $2B division of Cox Communications focused on serving the telecommunication needs of business customers. In this role, he is responsible for the overall marketing and sales operations strategy, as well as the tactical execution of marketing and sales plans to drive revenue growth and customer retention. A 30-year industry veteran, prior to joining Cox in 2012, Kraft served as executive director marketing at AT&T Business Services. Prior Kraft held several senior leadership roles at BellSouth Corporation and began his telecom career at Sprint Corporation.

Since joining Cox Business in 2012, major accomplishments include creating marketing demand that has driven 50,000+ new SMB customer relationships for each of the past 7 years, delivering $150m+ in incremental revenue through strategic pricing and product re-architecture initiatives, and establishing and solidifying the Cox Business brand nationwide. His leadership in the industry was recognized in 2016 with a TAMI Award for Leadership in Business Services across the MSO community.
An active member of the Atlanta community, he serves on the board of the Trust for Public Land, Adaptive Spirit and the Sandy Springs Education Force. He also serves as a member of Fernbank Museum's Corporate Leadership Council and has held numerous fundraising leadership roles in support of the Woodruff Arts Center, Boy Scouts of America and Children's Hospital of Atlanta.
Molly Hegarty is the Founder & CEO of Junum. Junum is a digital health company focused on empowering clinicians to utilize nutrition best practices using technology and data. Junum started as a result of Molly's personal experience and passion for nutrition. While working as a process engineer at Intel, a friend passed away from complications due to surgery to treat Crohn's Disease, a condition where the impact of nutrition is substantial and often overlooked. After switching careers to focus on nutrition, the frustrations she experienced as a nutritionist with electronic medical records and patient care led her to use her technical and clinical expertise to found Junum.
Molly holds a Bachelors of Science degree in Materials Science & Engineering from the University of Michigan, a Masters degree in Nutrition from Bastyr University and is a Registered Dietitian. She completed her Dietetic Internship at the Tulane School of Public Health.
In the nutrition field, she was a 2016 Nominee for Outstanding Dietitian in Louisiana. Her work has been recognized nationally by the Academy of Nutrition and Dietetics and she has been a featured speaker at national and Louisiana-based health conferences.
Linked In: https://www.linkedin.com/in/mollyhegarty/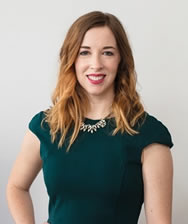 Get Started Medical Finalists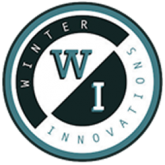 Winter Innovations
Knoxville, TN
Lia Winter, Founder and CEO
Winter Innovations is a medical device company that develops novel orthopedic surgical tools to improve patient outcomes in high-risk procedures. Our flagship product is the EasyWhip specialty needle designed to improve stability, speed, and efficiency of graft stitching, a critical component of surgery for torn ligaments and tendons.

Vascugenix
Little Rock, AR
Noah Asher, CEO
Vascugenix is a medical device company focused on developing innovative products to improve interventional vascular procedures.

Rose
Washington, D.C.
Kavi Misri, Founder & CEO
Rose is transforming the way people receive mental health care by leveraging machine learning to augment in-person therapy sessions.

NeuroFlow
Philadelphia, PA
Chris Molaro, Co-Founder & CEO
NeuroFlow is a digital health company combining workflow automation, patient engagement tools, and applied AI to promote behavioral health integration in all care settings. NeuroFlow's suite of HIPAA- compliant, cloud-based tools simplify remote patient monitoring, improve risk stratification, and facilitate collaborative care.

Lineus Medical
Fayetteville, AR
Spencer Jones, Founder & Chief Technology Officer
Lineus Medical is a startup medical device company out of Fayetteville, Arkansas. Our patented SafeBreak Vascular device is designed to prevent IV catheter dislodgement in hospitalized patients.

Lapovations
Fayetteville, AR
Nhiem Cao, Chief Operating Officer
Lapovations is a medical device company creating a platform of innovative products to improve minimally invasive abdominal surgery.

Intelligent Observation
Miami, FL
Seth Freedman, President
Intelligent Observation is a Miami, Florida based company that has developed a unique, proprietary technology platform based, hand hygiene tracking and alert system designed to reduce healthcare acquired infections in hospitals. Healthcare acquired infections occur in one in twenty patients admitted
to a US hospital and lead to almost 100,000 deaths annually in the United States. Intelligent Observation's solution has been validated to reduce these infections significantly and counts among its first customers Johns Hopkins, the thought leaders in infection control world-wide and HCA, the largest hospital group in the US.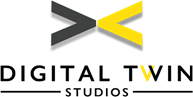 Digital Twin Studios
Lafayette, LA
Marcus Brown, Chief Marketing Officer
Digital Twin Studios is a learning development company specializing in immersive and interactive training certification.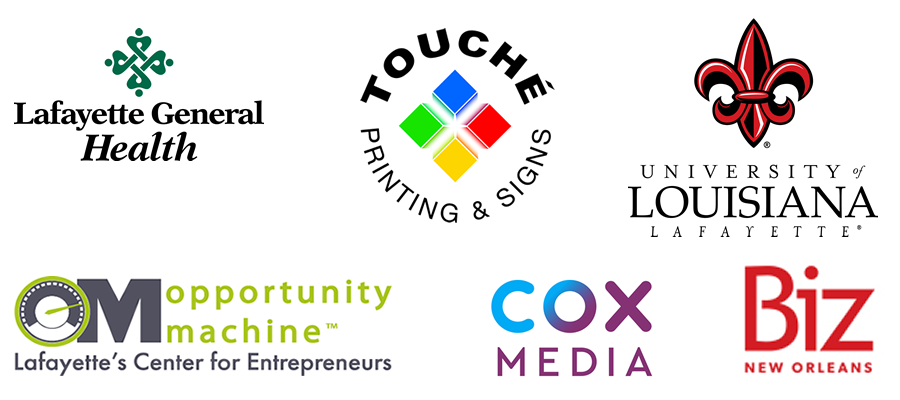 Rules
You can enter the Contest by visiting the official registration page at http://www.coxblue.com/getstartedmedical (the "Website") and completing all of the required information and following all posted instructions. The contest is open only to legal residents of United States who: (1) are at least 18 years of age; (2) are the owner, principal, or general manager of a business, that is physically located within the United States. Candidates interested in pitching their idea can apply online from Monday, August 19th until 11:59 p.m. CST Sunday, September 22nd at GetStartedMedical.com. BY ENTERING THE CONTEST, YOU ACKNOWLEDGE AND AGREE THAT (1) YOUR MATERIALS ARE NOT CONFIDENTIAL AND NO CONFIDENTIAL OR FIDUCIARY RELATIONSHIP IS INTENDED OR CREATED BY ENTERING THE CONTEST; AND (2) THE CONTEST ENTITIES MAY POSSESS OR COME TO POSSESS INFORMATION THAT IS SIMILAR OR IDENTICAL TO YOUR MATERIALS, AND YOU HEREBY AGREE THAT THE CONTEST ENTITIES MAY USE SUCH SIMILAR OR IDENTICAL INFORMATION WITHOUT LIMITATION, COMPENSATION, OR CREDIT TO YOU. Void where prohibited. Sweepstakes subject to Complete Official Rules. To obtain a copy of the winner's list or a copy of these Official Rules, send your request along with a stamped, self-addressed envelope to "Cox Business Get Started Medical: Network. Learn. Pitch Contest" Winners/Rules, Shana Keith, Cox Communications, Inc., 6205-B Peachtree Dunwoody Rd, Atlanta, GA 30328. Sponsor: Cox Communications, Inc., d/b/a Cox Business, 6205-B Peachtree Dunwoody Rd, Atlanta, GA 30328. Click Here to See Full Rules
About Cox Communications: Cox Communications is a broadband communications and entertainment company, providing advanced digital video, Internet, telephone and home security and automation services over its own nationwide IP network. The third-largest U.S. cable company, Cox serves approximately 6 million residences and businesses. Cox Business is a facilities-based provider of voice, video and data solutions for commercial customers, and Cox Media is a full-service provider of national and local cable spot and digital media advertising. Cox is known for its pioneering efforts in broadband, voice and commercial services, industry-leading customer care and its outstanding workplaces. For 10 years, Cox has been recognized as a best operator for women by Women in Cable Telecommunications; Cox has ranked among DiversityInc's Top 50 Companies for Diversity 12 times. More information about Cox Communications, a wholly owned subsidiary of Cox Enterprises, is available at www.cox.com and www.coxmedia.com.
Copyright © 2019 Cox Business & CoxBlue.com