PITCH TO WIN OVER $25,000 IN PRIZES!
Get Started Gainesville will highlight up to five entrepreneurs who will pitch their idea to a distinguished panel of experts. One winner will be named to receive over $25,000  in prizes including a one year Cox Business technology package.
Local businesses not competing are encouraged to attend this free event for networking and learning opportunities from accomplished leaders in digital marketing, funding and business growth strategy.
Prize Package Includes:
$10,000 Cash Prize
In-kind Cox Business Services for 1 year
Full Page feature in Business in Greater Gainesville
Full Page feature in 850 Magazine
1 Year Membership and promotional package from Gainesville Area Chamber of Commerce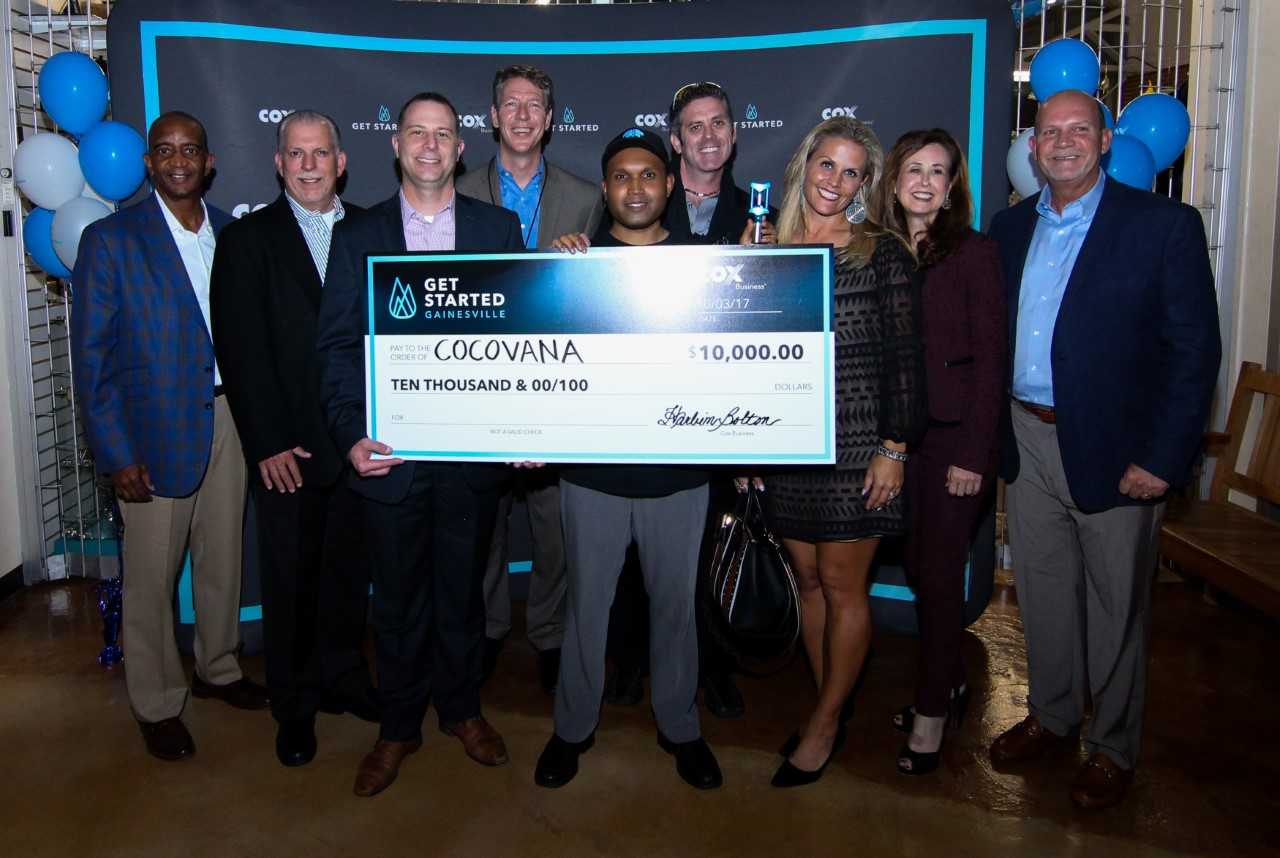 Register To Pitch Your Business
Whether you're a start-up or looking to grow your current business with a new idea, join us to learn from an esteemed panel of experts to turn that idea into a revenue-generating success.
In our pitch competition, you'll get the chance to win a prize package valued at up to $25,000.
Register today and submit a brief of your idea by September 14th.
Pitch Have Closed
REGISTER TO ATTEND & WATCH THE COMPETITION
Cox Business is bringing Get Started to Gainesville (#GetStartedGNV)
WHEN: Tuesday, October 23rd, 2018 from 5:30 pm – 8:00 pm
WHERE: Florida Museum of Natural History 3215 Hull Rd, Gainesville Florida, 32611
ADMISSION: FREE and open to the public but you must register to attend.
Reception and Networking
Complimentary cocktails & hors d'oeuvres at one of the best networking events you'll attend this year! (served before and after the competition)
Registration has now closed.
MEET OUR EXPERT PANELISTS
Cox Business and panel of experts will select five finalists to pitch at the October 23, 2018 event.
Kevin T. Sheilley: President & CEO of Ocala/Marion County Chamber & Economic Partnership
Kevin T. Sheilley became the President & CEO of Ocala/Marion County Chamber & Economic Partnership (CEP) in December of 2012 following the merger of the Ocala/Marion County Chamber of Commerce and the Ocala/Marion County Economic Development Corporation.
Sheilley's strategy of aggressive and coordinated efforts in business attraction (new business), business retention (existing business), and business creation (entrepreneurship) coupled with a focus on education and workforce development have made him a respected leader in innovative regional development.
Alan Chatman, VP/General Manager WCJB (ABC/CW) in Gainesville
Alan Chatman has a 36-year broadcasting career in television and radio, over 26 years with WCJB and over 10 years in radio with WRUF(Gainesville) and WXCV(Crystal River) in sales and management. He is a University of Florida graduate ('81) with a B.S. in Advertising and a former Gator baseball letterman. He has served on more than a dozen business organizations and Charity boards such as Citrus County Chamber of Commerce, United Way, Tylers Hope, Children's Home Society, Scramble for Kids (many gator head ball coach's), Boys and Girls club to name a few. He also started the Citrus County Gator Club. Alan is married to his wife Toni for going on 36 years this coming February. They are the proud parents of two grown children, Carlie and Cody, who both still live in Gainesville.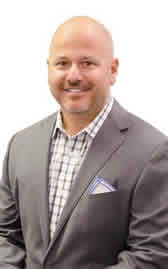 Nick Banks, Managing Director at Frontstreet
Nick created Front Street Commercial Real Estate Group in 2002 while living in South Florida and spent the first eight years developing and acquiring office and retail projects in South Florida as well as North Central Florida. He relocated to Gainesville in 2004 and in 2010 shifted the focus of the firm to primarily serve third party clients and perform brokerage, property management and commercial insurance services. Prior to founding Front Street, Nick was the Director of Finance and Dispositions for Stiles Corporation in Fort Lauderdale, where he financed and sold over $500 million in commercial real estate. Before joining Stiles, Nick was an Associate Director at GE Capital Real Estate, where he sourced over $200 million in financing throughout Florida.
Nick is a graduate of the University of Florida with a degree in Finance and a concentration in Real Estate. He serves as the board chair for the United Way of North Central Florida and is actively involved with the Gainesville Area Chamber of Commerce, where he serves as a board member, executive committee member, and committee member for the Council for Economic Outreach. He is also a recent graduate of Leadership Gainesville, which is a year-long leadership program hosted by the Chamber. Nick serves as an advisory board member of the University of Florida Bergstrom Center for Real Estate Studies, where he is also a member of the executive board. He is a frequent guest speaker at student events in which he also acts as a mentor. Nick also serves as a fiduciary board member for Citizens State Bank, a local community bank. He is involved in several commercial real estate industry organizations, including the International Council of Shopping Centers (ICSC), where he has been a frequent panelist, and he was also the founding co-chair of the Gainesville committee for the North Florida chapter of Urban Land Institute (ULI). Nick is a licensed real estate broker in the State of Florida.
Nola Miyasaki, Executive Director for Outreach, Incubation, and Women's Initiatives
UF Entrepreneurship and Innovation Center
Nola Miyasaki is the Executive Director for Outreach, Incubation and Women's Initiatives at the University of Florida's Entrepreneurship and Innovation Center. She oversees outreach efforts, as well as student, start-up initiatives across the University. She launched and directs UF's student incubator, the Gator Hatchery, which helps students from across the campus start and grow ventures. In the first 3.5 years of its existence, graduates and current companies in the Hatchery have raised more than $3 million in capital. She is also responsible for Women's Initiatives, including the Collaboratory for Women Innovators & Entrepreneurs located at Innovate UF/The Hub. The Collaboratory offers a portfolio of programs designed to support and increase the engagement of female students, faculty and women from the community in innovation, inventions and entrepreneurship. She is responsible for the annual Women Entrepreneurs Symposium, which has featured notable entrepreneurs including the Founder of Vera Bradley and Gigi's Cupcakes, attracting 500 women and female students each year. In addition, Nola is responsible for the successful execution of the Center's local, national and campus-wide outreach programs that include the Experiential Classroom, the Veterans with Disabilities Entrepreneurship Program, the Big Idea Business Plan Competition and the Gator Bootcamp for Disadvantaged Entrepreneurs. Notably, she co-founded UF's Gator100 program in 2015—now in its fifth year and operated by the UF Alumni Association—recognizing the fastest growing Gator owned companies in the world. She has conducted and published research focusing on student entrepreneurs and women entrepreneurs.
Prior to her current position, Nola was the Founding Director of two entrepreneurship programs nationally ranked by U.S. News & World Reports: the Falcone Center for Entrepreneurship at Syracuse University and the Riata Center for Entrepreneurship at Oklahoma State University. She also served as the CEO of Hawaii's High Technology Development Center which is the technology development agency for the State of Hawaii, and prior to that practiced corporate and tax law for a number of years. She has started her own venture, lead family businesses, and has broad experience in working in startups and on corporate boards.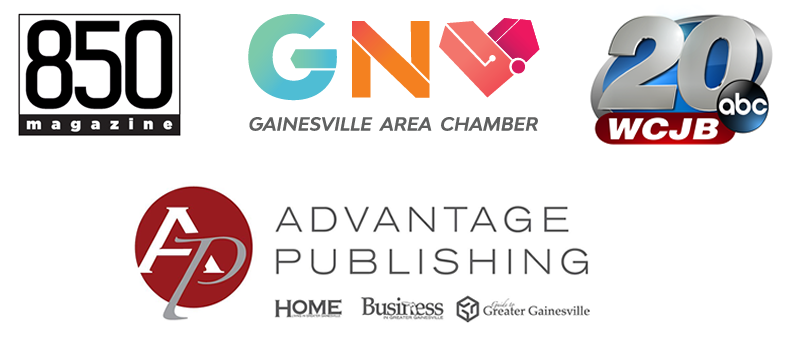 You can enter the Contest by visiting the official registration page at www.coxblue.com/getstartedgainesville (the "Website") and completing all of the required information and following all posted instructions. Contest is open only to legal residents of Central Florida who: (1) are at least 18 years of age; (2) are the owner, principal, or general manager of a business that is physically located within a Cox Business serviceable area. Entry Period begins July 24,2018. Past winners (including GSU winners are not eligible to compete in subsequent Get Started events). AND any entries submitted past the deadline will not be eligible. BY ENTERING THE CONTEST, YOU ACKNOWLEDGE AND AGREE THAT (1) YOUR MATERIALS ARE NOT CONFIDENTIAL AND NO CONFIDENTIAL OR FIDUCIARY RELATIONSHIP IS INTENDED OR CREATED BY ENTERING THE CONTEST; AND (2) THE CONTEST ENTITIES MAY POSSESS OR COME TO POSSESS INFORMATION THAT IS SIMILAR OR IDENTICAL TO YOUR MATERIALS, AND YOU HEREBY AGREE THAT THE CONTEST ENTITIES MAY USE SUCH SIMILAR OR IDENTICAL INFORMATION WITHOUT LIMITATION, COMPENSATION, OR CREDIT TO YOU. Void where prohibited. Contest subject to Complete Official Rules. To obtain a copy of Official rules visit www.coxblue.com/getstartedgainesville. To obtain a copy of the winner's list, send your request along with a stamped, self-addressed envelope to "Cox Business Get Started" Winners List, Marketing Department, Cox Communications, Inc., 6205-B Peachtree Dunwoody Rd, Atlanta, GA 30328. Sponsor: Cox Communications, Inc., d/b/a Cox Business, 6205-B Peachtree Dunwoody Rd, Atlanta, GA 30328. (c) 2018 Cox Communications, Inc. All rights reserved. See Full Rules