Pitch To Win $25,000 In Prizes!
Get Started Arizona (#GetStartedAZ) is now accepting nominations for the live pitch event on Tuesday, October 17, 2017.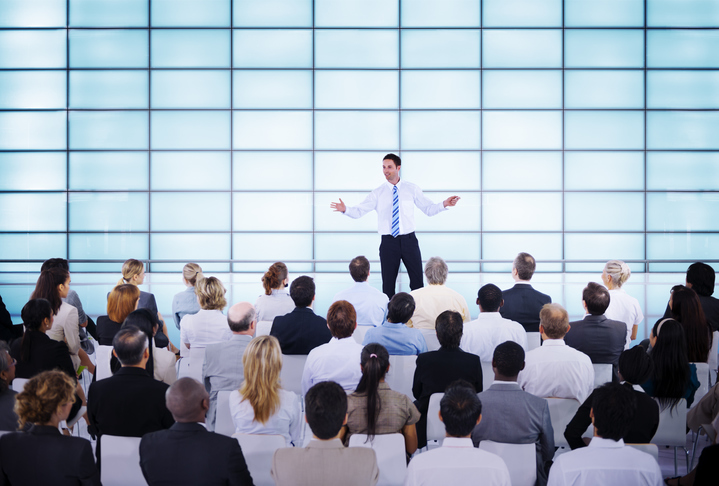 Arizona-based start-ups and small businesses can submit their business idea for a chance to pitch to a seasoned panel of investors, entrepreneurs, and executives.
One winner will receive a prize package worth $25,000 in cash and valuable business counsel and contacts.
Prize Details
First place prize package includes a $25,000 cash prize.
A special coaching and mentoring session with accredited investors
Admission and scholarship to participate in 2018 Thryve Venture Development program of your choice
$1,000 social media prize to the business selected as the audience choice!
Register To Pitch Your Business or Idea
Pitch Submissions Have Closed
WHERE: Leo Rich Theater (In The Tucson Convention Center)
260 S Church Ave
Tucson, AZ 85701
ADMISSION: FREE admission but you must register to attend
The evening will include:
A pitch competition with expert feedback from our distinguished panel of judges
A panel discussion, including audience Q&A, geared towards small business owners and start-ups
Complimentary cocktails, appetizers & networking reception – before and after the competition
WHEN: Tuesday, October 17, 2017
5:00 – 6:00 p.m. Registration, Appetizers, Drinks, and Networking
6:00 – 7:30 p.m. – Pitching Program
7:30 – 8:00 p.m. – Networking and Winner Announced
8:00 – 9:00 p.m. – After-Celebration
Registration for this event is now closed.
Meet The Get Started Arizona Moderator
To Be Announced
Meet Our Expert Panelists
Angela Kapp, Globally Recognized Leader in Retail and e-Commerce
Angela Kapp has been a globally recognized leader in retail and e-commerce for more than 20 years. As a senior executive at Estee Lauder Companies (NYSE: EL), she pioneered and led their e-commerce and multi-channel retail businesses, starting with the Clinique website in 1995, and was hailed by Internet World as one of the "Top 25 Shapers of the Net".
Today, Angela is both an advisor and investor in mid-stage brands and technology companies. She is currently a Board Director of the LA-based fashion company, Crew Knitwear, and of the Southeast Asian e-commerce company, eCommerce. She is also a Global Retail Advisory Board member for Cognizant, the world's largest technology consulting company and a Board Member Emeritus of Shop.org, the digital retailing arm of the National Retailer Federation. Angela holds an MBA from The Wharton School. She speaks French, some Italian & Mandarin, and the 10 words necessary to get around any Asian country.
Cindy Jordan, Entrepreneur, and Founder, Pyx Health
Like most entrepreneurs, Cindy Jordan's career has been eclectic. Starting as a police officer right of college, Cindy learned what the true definition of a "bad day", and has applied this knowledge to running her own businesses.
Cindy then spent time in Washington DC, as a political fundraiser, where she learned the valuable skill of selling passion and influencing people to give money to that passion.
After moving to Tucson, Arizona in 2001, Cindy worked as the lead strategist for marketing agency, where the idea for Medical Referral Source (MRS) was born. After starting MRS in 2010 and successfully exiting in 2013, Cindy continued to work on growing the company (now known as Crimson Medical Referrals) by serving on the Advisory Board as Managing Director.
Cindy leveraged her experience within the healthcare vertical and as a police officer to start 10Fifty Safety. 10Fifty is a discreet, wearable, personal safety device for college students, for Cindy recognized a real need for a serious solution to crime on college campuses. In March 2016, 10Fifty was acquired by Alert GPS. After exiting 10Fifty Safety, Cindy established Pyx Health, which leverages the power of family, friends and loved ones to improve clinical health outcomes. Cindy believes this is overlooked in today's healthcare delivery system and Pyx is poised to solve that problem.
Greg Teesdale, Entrepreneur, Investor, CFO of Tempronics
Greg has 35 years of experience in growth stage technology companies including tablet computing in the 80's, cell phone displays in the 90's and fingerprint biometrics in the 00's. He has raised capital through commercial banking, venture capital, leasing, government grants and government-backed international commerce program.
He has extensive senior executive experience in financial, M&A, equity and corporate governance issues. As CFO in seven companies, he has managed financial operations, legal, treasury, IT and/or human resources. Greg holds a BSBA in Accounting/Finance from Drexel University (Philadelphia) and an MBA in from Arizona State University. He is currently the CFO and runs business development at Tucson-based Tempronics. Greg founded TENWEST and was its' Executive Director for the first two years. He is also an active angel investor.
Tom Curzon, Partner, Osborn Maledon P.A.
Tom Curzon, a veteran venture capital lawyer, and partner at Osborn Maledon, P.A., where he co-chairs Osborn Maledon's business practice. His practice focuses primarily on serving as outside general counsel and trusted and strategic advisor to emerging, growth-oriented companies. He also is an experienced angel investor, having invested in over 25 early stage companies, such as Armor Defense (FireHost), Ryver/Contatta, Tonic Health, ReplyBuy, Autonet Mobile, Infusionsoft, NetPro Computing, Syncardia, Regenesis Biomedical, Calimmune, Sokikom, Narrable, Post.Bid.Ship, Flypaper Studios, and others.
He is active in Arizona's entrepreneurial ecosystem, serving on the board for Startup AZ Foundation, as a panelist for the AZ Commerce Authority's Venture Ready Program, and as a judge for its AZ Innovation Challenge competition, among other things. He's previously served on Invest Southwest's board (and chairman), and on the executive committee for MITEF-Phoenix.
Remy Arteaga, Director, McGuire Center for Entrepreneurship, University of Arizona
Remy currently serves as the Director of the nationally ranked McGuire Center for Entrepreneurship within the Eller College of Management at the University of Arizona. At McGuire, Remy is responsible for delivering excellent academic and co-curricular programs that reach students throughout the university.
As a professional with over 20 years of innovation experience, Remy has succeeded at launching and establishing new businesses, programs, and initiatives. He brings a unique background that includes managing a non-profit, multiple successful startups, consulting on innovation, managing entrepreneurship centers in higher education, and creating a best in class entrepreneurship initiative at Stanford. Remy also co-authored the John Wiley & Sons innovation and entrepreneurship book titled "Pivot."
In the corporate and startup industries, he has launched and managed businesses, programs, and initiatives. His higher education experience at the University of Arizona, Stanford University, Rensselaer Polytechnic Institute, and University of Colorado- Boulder, allowed him to launch and manage curricular programs, accelerators, entrepreneurship centers, co-working spaces and entrepreneurship boot camps.
As an entrepreneur, Remy raised millions of dollars in seed funding from angel investors, developed and negotiated investment agreements, built and managed startup teams, defined and negotiated licensing deals, and negotiated the multi-million dollar acquisition of his second startup.
In his most recent startup experience, Remy helped launch a university generated software technology startup where he served as CEO for five years, before resigning to join Rensselaer Polytechnic Institute (RPI) as Adjunct Professor, Program Director for the Severino Center for Technological Entrepreneurship, and Entrepreneur in Residence.
You can enter the Contest by visiting the official registration page at www.coxblue.com/getstartedtucson/ (the "Website") and completing all of the required information and following all posted instructions. Contest is open only to legal residents of Arizona who: (1) are at least 18 years of age; (2) are the owner, principal, or general manager of a business that is physically located within a Cox Business serviceable area. Entry Period begins 09/08/17. BY ENTERING THE CONTEST, YOU ACKNOWLEDGE AND AGREE THAT (1) YOUR MATERIALS ARE NOT CONFIDENTIAL AND NO CONFIDENTIAL OR FIDUCIARY RELATIONSHIP IS INTENDED OR CREATED BY ENTERING THE CONTEST; AND (2) THE CONTEST ENTITIES MAY POSSESS OR COME TO POSSESS INFORMATION THAT IS SIMILAR OR IDENTICAL TO YOUR MATERIALS, AND YOU HEREBY AGREE THAT THE CONTEST ENTITIES MAY USE SUCH SIMILAR OR IDENTICAL INFORMATION WITHOUT LIMITATION, COMPENSATION, OR CREDIT TO YOU. Void where prohibited. Sweepstakes subject to Complete Official Rules. To obtain a copy of the winner's list, send your request along with a stamped, self-addressed envelope to "Cox Business Get Started" Winners List, Marketing Department, Cox Communications, Inc., 6205-B Peachtree Dunwoody Rd, Atlanta, GA 30328. Sponsor: Cox Communications, Inc., d/b/a Cox Business, 6305 Peachtree Dunwoody Rd, Atlanta, GA 30328. (c) 2017 Cox Communications, Inc. All rights reserved.