Pitch To Win $25,000 In Prizes!
Get Started Arizona (#GetStartedAZ) is now accepting nominations for the live pitch event on Tuesday, October 17, 2017.
Arizona-based start-ups and small businesses can submit their business idea for a chance to pitch to a seasoned panel of investors, entrepreneurs, and executives.
One winner will receive a prize package worth $25,000 in cash and valuable business counsel and contacts.
Prize Details
First place prize package includes a $25,000 cash prize.
A special coaching and mentoring session with accredited investors
Admission and scholarship to participate in 2018 Thryve Venture Development program of your choice
$1,000 social media prize to the business selected as the audience choice!
Register To Pitch Your Business or Idea
Whether you're a start-up or looking to grow your current business with a new idea, join us to learn from an esteemed panel of experts to turn that idea into a revenue generating success.
Pitch Submissions Close September 21, 2017
Register To Pitch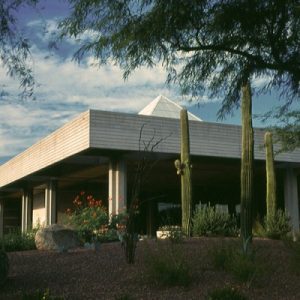 WHERE: Leo Rich Theater (In The Tucson Convention Center)
260 S Church Ave
Tucson, AZ 85701
ADMISSION: FREE admission but you must register to attend
The evening will include:
A pitch competition with expert feedback from our distinguished panel of judges
A panel discussion, including audience Q&A, geared towards small business owners and start-ups
Complimentary cocktails, appetizers & networking reception – before and after the competition
WHEN: Tuesday, October 17, 2017
5:00 – 6:00 p.m. Registration, Appetizers, Drinks, and Networking
6:00 – 7:30 p.m. – Pitching Program
7:30 – 8:00 p.m. – Networking and Winner Announced
8:00 – 9:00 p.m. – After-Celebration
Limited seating – register today!
Register To Attend
Meet The Get Started Arizona Moderator
Ken Kraft – Vice President of Marketing & Sales Operations for Cox Business
Ken Kraft is Senior Vice President of Marketing & Sales Operations for Cox Business, Cox Communications' $2 billion division that provides video, voice and data telecommunications services to businesses.   He is responsible for the overall marketing strategy, as well as tactical execution of marketing plans to drive revenue growth and customer retention and oversees SMB Marketing, Enterprise Marketing, Marketing Operations, Pricing, Sales Operations and Creative Services for Cox Business.  This includes customer segmentation, brand strategy/positioning, product marketing and support, pricing, digital marketing, social media, customer education and events/sponsorships.
He leads a nationwide team tasked with the creation and implementation of marketing strategies and campaigns to further accelerate top line revenue growth and customer retention within Cox Business. His leadership in the industry was recognized this year with a TAMI Award for Leadership in Business Services across the MSO community.
Meet Our Expert Panelists
To be announced  – please check back soon.
You can enter the Contest by visiting the official registration page at www.coxblue.com/getstartedtucson/ (the "Website") and completing all of the required information and following all posted instructions. Contest is open only to legal residents of Arizona who: (1) are at least 18 years of age; (2) are the owner, principal, or general manager of a business that is physically located within a Cox Business serviceable area. Entry Period begins 09/08/17. BY ENTERING THE CONTEST, YOU ACKNOWLEDGE AND AGREE THAT (1) YOUR MATERIALS ARE NOT CONFIDENTIAL AND NO CONFIDENTIAL OR FIDUCIARY RELATIONSHIP IS INTENDED OR CREATED BY ENTERING THE CONTEST; AND (2) THE CONTEST ENTITIES MAY POSSESS OR COME TO POSSESS INFORMATION THAT IS SIMILAR OR IDENTICAL TO YOUR MATERIALS, AND YOU HEREBY AGREE THAT THE CONTEST ENTITIES MAY USE SUCH SIMILAR OR IDENTICAL INFORMATION WITHOUT LIMITATION, COMPENSATION, OR CREDIT TO YOU. Void where prohibited. Sweepstakes subject to Complete Official Rules. To obtain a copy of the winner's list, send your request along with a stamped, self-addressed envelope to "Cox Business Get Started" Winners List, Marketing Department, Cox Communications, Inc., 6205-B Peachtree Dunwoody Rd, Atlanta, GA 30328. Sponsor: Cox Communications, Inc., d/b/a Cox Business, 6305 Peachtree Dunwoody Rd, Atlanta, GA 30328. (c) 2017 Cox Communications, Inc. All rights reserved.