Operating a small business is time demanding and can pull you in every direction at once. It's easy to become overwhelmed, unorganized and lose sight of the immediate task right in front of you that needs to be tackled.
With thousands of business apps available for free or at practical pricing, you don't have to lose sight of short- and long-term goals, or – perhaps more importantly – lose track of your projects and clients. In fact, John Koetsier, a contributor at Forbes.com, wrote the following in regards to the percentage of business leaders placing key importance on business apps — up from 37% in 2014:
"Judging by the 80% jump in business apps last year [2015], and the fact that business is the third-most popular app store category in 2016 so far, that's changing fast."
That said, wading through endless apps probably doesn't sound appealing or productive. So how do you find the right solutions for checklists, task delegation, project and time tracking and business expenses?
It's simple: keep reading to learn which business apps are the best solutions for your company and team for 2016.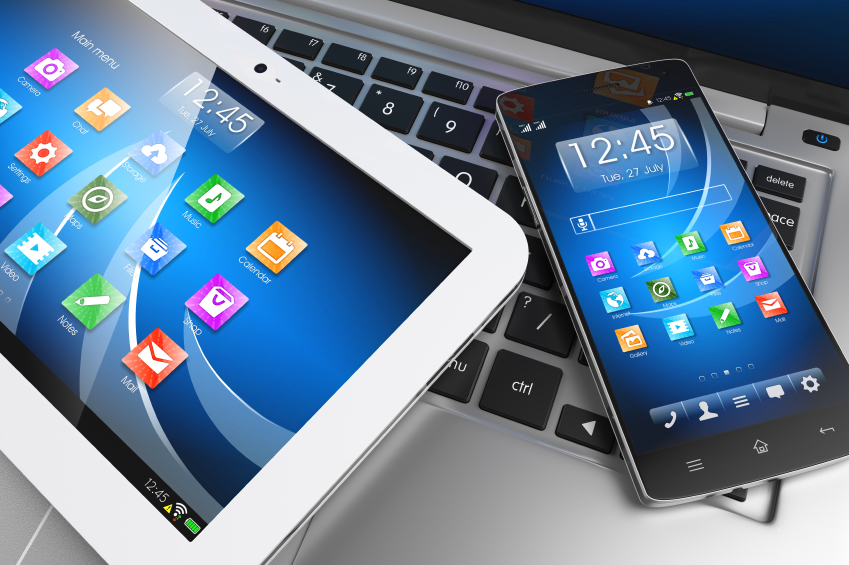 Productivity Apps
High productivity is essential to the success of any business, regardless of the size or type of services offered. Further, the right general productivity apps may be as helpful personally as professionally for business owners, management and team members.
The following business productivity apps for 2016 will help you stay on top of your tasks, no matter how big your to-do list is:
Pocket
Ever run across an interesting article or website but don't have time to read or view it? Pocket is an easy-to-use app that makes it simple to save articles, videos and other online material for a time that is more convenient for you.
With Pocket, you can view saved material without an Internet connection. Even better, it's free to use, no matter how many content pieces you store.
Evernote
Next up, Evernote is a productivity app that allows you to clip and tag bits of information from the Internet, as well as alter content by condensing or adding content, and embedding tables, audio, video, images and more.
Evernote is excellent for organic note taking and journaling, contacts, to-do lists and provides storage for emails and tweets. All of these features are free in the basic version, though an available business version features administrator controls and unlimited storage for uploads.
Wunderlist
Wunderlist is the ultimate to-do list. With the basic version, you can create unlimited task lists and share them with colleagues (or anyone else), as well as enjoy automatic list syncing updates for everyone as tasks are completed.
Not doing enough for you? The business version of the app allows you to delegate tasks and subtasks, set deadlines, add notes and set reminders.
Time Tracking Apps
As a small business owner or freelancer, time is critical. Fortunately, productivity apps are available that track online time and website views, and even keep track of billable hours down to the second to help make your personal time more productive.
The following three time tracking apps may be worth more than a few seconds of your time.
Toggl
Toggl is a popular app that's packed with great features. Use it to track every second of your time with one click, making it a simple solution for tracking billable hours.
Once installed, you can use this free program to track unlimited projects and clients, export timesheets and sync with several other project management apps. Additionally, you can divide your employees into groups to boost productivity and stay organized.
RescueTime
Struggling to click away from those cat videos? RescueTime allows you to limit or eliminate time spent on social networking sites like Facebook and Twitter by setting productivity goals and tracking time spent on different applications or websites.
Still not enough to keep you on the straight and narrow? Use RescueTime to block websites, track offline activity and set notifications to alert you if you've spent too much time on one website or task.
Eternity Time Log
Eternity Time Log is an app that goes beyond work productivity to help you maximize your time 24/7 by tracking how long you spend on the three categories of work, play and sleep.
Track your time within these groups with tags, labels and multiple timers. Then, view how you spend your time with colorful pie charts and export the results to any device. It's a quick and easy way to determine whether the way you're spending your time aligns with your business goals.
Project Management Apps
Stay on top of day-to-day tasks and projects with project management apps. With centralized communication and streamlined workflows, these apps will help you spend more time working and less time discussing what needs to be done.
Check out these three project management apps in particular:
Asana
If you like checklists, Asana is your app.
Asana boasts a flexible interface that makes it easy to update tasks, as well as a dashboard that charts your progress and allows you to chat with team members within tasks. Attach files and documents, and select the type of notifications you need – you'll be back to productivity in no time.
Additionally, Asana integrates seamlessly with Evernote, WordPress, ZenDesk, Google Drive, MailChimp and Box – and even better, Asana is free for up to 15 users.
Trello
Trello is an intuitive project management app that allows you to view everything about a project at a glance. Unlike Asana, it uses flexible and highly visual boards that you can quickly update by moving cards – or tasks – between them.
Create checklists, attach files and assign employees to cards to receive automatic updates as the project changes. Chat with your employees or contractors on each card to ensure nothing is missed.
Basecamp
Of these three apps, Basecamp is by far the most well known. With a streamlined and intuitive interface, you may also find it the easiest to adapt to when it comes to chatting within projects, inviting collaborators, creating checklists and tracking progress.
On the down side, Basecamp can't do advanced budgeting or reporting, and it's not as visually palatable as Trello (it's also more expensive), though its uncomplicated interface is great for simpler projects.
Team Communication Apps
Team communication apps allow you to stay on top of employee progress and offer a faster means for your workers to contact other team members. If communication via email is clogging up your inbox, check out these options:
Skype for Business
Skype is popular for their free online video calls for up to 25 people, though Skype for business takes you quite a leap forward in business communications by offering online video conferences for up to 250 people. Skype for Business also integrates with Microsoft Office, file transfer, chat and much more.
Slack
Slack – the latest team communication darling – delivers easy searching and filtering capabilities, as well as opportunities to create channels for projects, clients, general office chat or whatever else you need for your business.
Slack isn't the most intuitive team communication app out of the box; however, notifications may be customized in several ways and it's free for an unlimited number of users.
HipChat
HipChat is easier to learn than Slack, and many users like the way it lightens the mood with GIFs and emoticons. HipChat organizes conversations by rooms, archives conversations for quick searches and allows drag-and-drop file sharing.
CRM Apps
Customer relationship management (CRM) apps help you track customer contact information, funnel progress, past and pending purchases and other elements essential about a client.
Need one of these apps on your side? The following are some sure-fire programs to try:
Nimble
Nimble is an excellent CRM app for integrating with your social media marketing assets. Nimble captures data from your social media contacts' profiles, provides time-saving automatic updates and analyzes and integrates with Outlook, Gmail, Hootsuite and other web services.
Streak
The Streak CRM app takes a different approach, and represents a great opportunity for businesses that use Google Apps or Gmail. Integrating with these popular services, Streak keeps you up-to-date of where you are in a business relationship within your inbox, rather than using contact information to organize customers.
You can view all emails for each client with Streak, which allows you to quickly refresh your memory of client status. Further, you can keep your team current with a newsfeed that reports important prospect interactions.
Insightly
With a host of project-management features, Insightly CRM may be your "one-stop" app for the CRM services your company needs. Insightly allows you to create tasks for employees, track the status of tasks and keep everyone on their toes with email reminders.
You can also use Insightly to organize contacts with tags, integrate social network information and manage your leads.
Accounting Apps
If you're not organized, staying on top of A/R and A/P can be a financial nightmare – especially when it comes to tax time. Keep your numbers balanced with one of these great apps:
QuickBooks Online
QuickBooks is a very familiar name in accounting software. QuickBooks Online offers this familiar interface while balancing its seamless integration with other services, such as PayPal. With the QuickBooks Online app, you can view balances, send invoices, approve estimates and do even more whether you're on the move or at your desk.
Wave
Wave is a cost-effective accounting app that offers rich features on a budget. Wave can handle your invoicing, receipt scanning, expense tracking and more for up to 10 employees to use for free. You can integrate your business with PayPal and link to your bank accounts through Wave; further, you're able to add payroll and premium customer support functions for a nominal monthly fee.
FreshBooks
FreshBooks is an intuitive accounting app that delivers high functionality from any web-enabled device. FreshBooks integrates well with PayPal, Google Apps, ZenPayroll, Basecamp and more.
If you're looking for a simple accounting solution for tracking hours, sending invoices and logging receipts, give FreshBooks a fresh look.
What other great small business apps did we miss? Share your suggestions by leaving a comment below:
This article was written by Andrew Gazdecki from Business2Community and was legally licensed through the NewsCred publisher network.

Andrew Gazdecki is the founder and CEO of Bizness Apps, the #1 do-it-yourself mobile app maker & mobile website platform for small businesses.

Latest posts by Andrew Gazdecki