6 Concerns That Keep Government IT Leaders Up at Night
Government IT leaders face numerous challenges: safeguarding essential infrastructure from attacks and developing and maintaining state-of-the-art systems to deter hackers. The responsibility of ensuring these vital systems is essential in protecting infrastructure and communities. It's no wonder that government IT leaders might spend sleepless nights thinking and rethinking innovative solutions.
Here are six challenges that are top of mind for government IT leaders, and may be causing some of those sleepless nights.
1. Updating Legacy Systems
The adage "if it ain't broke, don't fix it" may hold true most of the time, but not when it comes to legacy IT systems. While they may not be "broke," hackers may already have the ability to break into them.
Legacy systems often work quite well, providing essential solutions predictably. And the best part is that they're familiar, easy to use, and it's relatively easy to get a new hire up and running on an older solution.
But some may come with protocols that attackers have already discovered ways of exploiting. Others run on operating systems that the manufacturer no longer supports. It's expensive to phase in new tech and equally — or more — costly to get hit with an attack on an outdated system.
It's often best for government IT leaders to update legacy systems piece by piece, beginning with the tech that your infrastructure depends on the most. In addition, any legacy update program should come with training for all involved. In this way, you ensure as short a runway as possible as you get your new solution off the ground.
2. Staying Ahead of Cybersecurity Threats
The threat landscape can pivot quickly, leaving government IT leaders wrangling with zero-day and novel attacks constantly. For example, attackers may:
Design new ways of deploying malware using different vulnerabilities, computer ports, or phishing techniques.
Invent more devious methods of launching ransomware attacks, such as by using ransomware as a service instead of initiating a lone wolf attack.
Launch new kinds of persistent attacks, where they stay within a network for months or longer, assaulting your digital infrastructure without detection.
Staying a step ahead involves keeping up with the most recent threat intelligence reports and attack trends. Many hackers are copycats — imitating what's hot at the moment. Once you identify a new attack vector and find ways of mitigating it, you cut cybercriminals off at the pass.
Support the growing needs of your organization
Learn how Cox Business can help your agency design the infrastructure needed to support and scale your local agency or business.
Learn more
3. Attracting and Retaining Top Talent
There's an urgent need for skilled government  IT professionals, and some of the most talented people may lean more toward the private sector instead of a government job. Talent management is a way to ensure you're recruiting and retaining the best prospects:
Include performance bonuses in your pay structure and highlight these both in your listings and during the interview process.
Partner with effective tech leaders and providers to make sure you have the best tools available to support your IT staff's efforts.
Offer the freedom to work from home or take advantage of flex time so work conveniently fits into the rest of your employees' lives.
Always try to provide a pay raise — even if it's modest or below the cost of living increase — because a salary that trends up shows your appreciation for your staff's expertise.
4. Ensuring Data Privacy
Government regulations make for a challenging data privacy landscape, whether they apply to healthcare, the financial sector, or protecting consumers' information. As a result, government IT leaders have to constantly ensure that the way data gets stored and transmitted conforms to all applicable standards.
Some best practices for maintaining compliance include:
Only collecting data you absolutely need to support operations
Making sure everyone on your team — as well as public customers — uses strong and unique passwords
Applying encryption to all sensitive data
Regularly assess your security system using penetration tests or audits that give you an idea of where your vulnerabilities may lie
Leveraging a private managed network to increase the security of your data and information.
5. Balancing Innovation with Budget Constraints
It's also difficult to navigate financial limitations while implementing new technologies, primarily because the cost of innovative tech may climb while budget figures stagnate. But there are ways to get more bang for the public's buck without sacrificing innovation:
Prioritize the innovations you invest in my performing risk assessments. A risk assessment can reveal your most vulnerable areas, making it easier to justify more spending in one area versus another.
Use open-source software. Even though open-source solutions may not come with the support or presets you want, the cost savings can make the steeper learning curve worth it.
Outsource elements of your cybersecurity. By outsourcing some facets of your cybersecurity, you can lighten the financial load on your department. Outside providers can often give you excellent service because they've already invested in the top tech and talent.
Foster a cyber-aware culture. By educating employees about security threats, you make them part of the solution instead of living, breathing vulnerabilities. By training staff consistently, you can build a cybersecurity culture that makes it far less likely for your organization to fall prey to ransomware attackers, phishing assaults, and malicious websites.
6. Adapting To Emerging Technologies
It's not easy to keep abreast of the latest and greatest in IT, especially when it comes to protecting your networks. Whether it's AI and machine learning, blockchain, or quantum computing, there are plenty of new technologies that can bolster your protections. Staying in the know can take a lot of time and energy, but here are some ways to make sure you're up to date with the latest developments:
Periodically search scholarly articles about the latest cyber defense tech.
Consult with other IT professionals — either by hiring them or in an informal setting — about the kinds of solutions currently making a splash.
Take continuing education courses about new tech you discover or hear about. Even a basic course can give you loads of helpful knowledge.
When it comes to emerging tech, it can also be helpful to learn while doing. For example, if you haven't started leveraging machine learning (ML) as a cybersecurity solution, you can begin by using a next-generation firewall to protect a segment of your network. These solutions use machine learning to detect attacks, basing their assessments on that behavior instead of signatures. This may be a good starting point as you learn the benefits of ML-powered protections.
Support the growing needs of your organization
With Cox Business as a technology partner, government IT leaders can rest easier. Using tried and true best practices and reliable, innovative technology, Cox Business gives you comprehensive solutions tailored to your agency's needs. Contact us today to learn how we can partner with you and help you overcome your IT challenges.
Learn more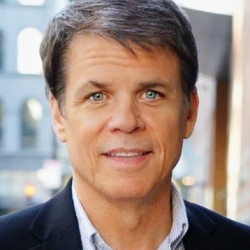 Latest posts by Martin Jones
(see all)