My family recently returned from a weeklong trip to Disney World, where we had a great time spending a boatload of money. Before we embarked on our Disney adventure, I thought about how every business should envy the company for its established attraction: after all, Disney World (and its character capital) seems an obligatory trip for every family.
Now, however, I realize that while there is certainly something to be said for Disney World's near-universal draw, there's much more to the story. Disney doesn't rest on its laurels; in fact, it employs carefully-considered marketing strategies designed to turn more profit from each guest while turning guests into loyal customers.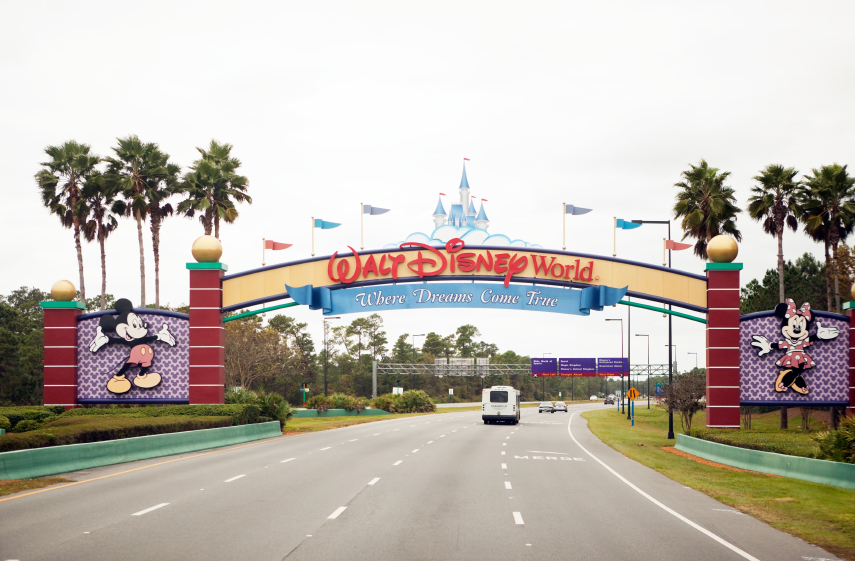 The following lists five marketing tips you can steal from Disney World.
1. Create convenient upsells
There's no doubt many Disney characters capture visitor imagination, but that doesn't necessarily mean they're seeking to buy a lot of merchandise. Add convenience and relevance, however, and you can increase impulse purchases that drive profits. Disney World does it by placing a themed gift shop at the end of nearly every major attraction. Want to ride Pirates of the Caribbean? You'll exit through a gift shop featuring Pirates merchandise.
2. Sell customers an experience
When you visit Disney World, you'll often hear some variation of the word "magic" or "magical" used to describe the attractions. At the end of the day, Disney isn't trying to sell you a product or service, or even a trip to a theme park – it's selling you an experience.
This is reinforced not only in its marketing language but also throughout your visit. Photographers are on-hand at major attractions to snap your photos, which you can later purchase online. Every part of the park adheres to carefully-themed design to immerse you in the Disney experience. Disney World isn't something you want to have, it's something you want to live – to experience.
You can do the same by focusing on the experience your customers will have when they buy from you. You know about features and benefits, but how do you promote customer experience for enjoying those benefits? If you sell vacuum cleaners, the experience isn't using the sweeper – it's a clean home and maybe even more time to relax. Sell the experience to your customers, not the product.
3. Sweeten the deal
Disney World is a crowded place, and nobody wants to wait in long lines – especially those with young children. Disney looks for ways to sweeten the deal and simultaneously make more sales. Stay at a Disney resort, and you can beat the crowds by entering the park early. Or, skip the lines up to three times per day on most attractions – a real time-saver if you're strategic with your approach, and one that frees up more time for you to spend at other attractions and, of course, shopping.
You should always be on the lookout for cost-effective (and even profitable) ways to sweeten the deal for your customers. A buy one, get one 50% off sale is a great example of a way to sweeten the deal for your customers yet drive more profits for your business.
4. Cater your marketing to customers
Disney offers a series of free trip-planning videos. These are marketing tools, but they're also helpful guides that make it easier to plan your trip to Disney World. When you order your guide, you have the option of watching the videos online or receiving a free DVD in the mail. This might seem a simple gesture, but DVDs cost money to produce and mail. Disney sends them because they cater to their customers, and they work to deliver their message in the format their customers prefer.
Consider how your customers want to receive your message. Do they want a face-to-face meeting with your representative? An online video? A DVD? Or would a direct-mail postcard or large outdoor banner be better-suited to your audience?
5. Follow up
We've only been home for a few weeks, but we've already received multiple follow-ups from Disney World: a reminder to purchase our photos online, a glimpse into upcoming attraction, and even nudges to start planning our next trip to see everything we missed the first time around. I've even received a survey asking for input on our experience.
Disney knows how powerful follow-ups are; I'm already a customer, after all, and far more likely to buy again. They're also working to improve the experience so they can give customers what they want. These are principles you should ingrain in your marketing process. It's cheaper and more effective to convince current customers to buy again than it is to recruit new customers.
No matter what type of business you operate, you can study Disney World's marketing strategies for takeaways that apply to your own business.
This article was written by Brian Morris from Business2Community and was legally licensed through the NewsCred publisher network.

Brian Morris writes for the PsPrint Design & Printing Blog. PsPrint.com is an online commercial printing company. Follow PsPrint on Twitter @PsPrint.

Latest posts by Brian Morris