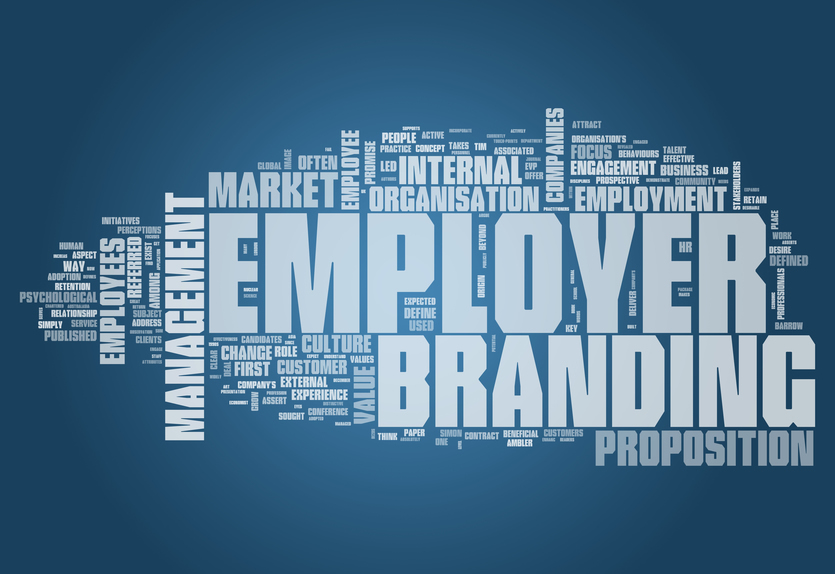 Your employer brand can get candidates pumped about working for your company and makes recruiting for culture easier. You may have recognised the importance of building yours, but are you doing everything you can to keep your brand as strong as possible?
If you're making the following four mistakes, your brand is actually far weaker than you think it is.
You're failing to communicate your brand in all the places where candidates might see it.
It's not enough to casually toss a couple of statements about "culture" onto your website. You need to make sure your brand is shining through just about every place your candidates might come into contact with it.
This means communicating your brand through social profiles, third-party sites like JobAdvisor, and on each and every one of your job briefs. It also means bringing your brand to everything you do. It should touch on the sponsorships you offer, the events you create, and the publications you advertise in. Every small message should come together to form one clear message which effectively communicates everything your company stands for.
You're not walking the walk.
How many companies put high-minded words about values on the wall only to reward an entirely different set of behaviours? Your employee brand is only going to be effective if it permeates your company policies. Customers should be able to experience your brand every time they do business with you. If they don't, they'll tell the tale when they leave reviews. Your incongruous behaviour may even end up in the news.
You don't have to choose between the same 5 corporate buzzwords when you build your brand. Get honest about the things you truly value. Don't put the word "efficiency" on the wall if you actually value slow, steady craftsmanship. Avoid claiming "win-win" as a corporate value if you're trying to hire hard-nosed negotiators who will earn the best deal for the company each and every time. And don't tell the world you're all about "integrity" if you really care more about making money at all costs. Instead, be bold as you describe your workplace as a great place for "savvy urban big game hunters."
Remember, keeping your values congruent with your behaviour isn't just about impressing your customers. Employees talk too, and you won't do your employer brand any favours if employees are jumping onto company review sites to tell the world your values represent little more than a bunch of empty promises. They won't stop there, of course: they'll leave to go find companies which are a better fit for their values, leaving you with all the major costs associated with developing high turnover.
You aren't matching new candidates to the brand.
An employer brand is useless if you aren't using it to inform your hiring decisions. It's not enough to attract candidates who might be interested in working for a company like yours. You also have to select candidates who will embody that brand and strengthen its expression through their everyday behaviours.
In order to do this, you'll have to dig deep, asking smart interview questions designed to get the candidate off-script while providing him or her with ways to demonstrate how he or she lives the core tenants of your brand each and every day.
You're letting the "old guard" derail your brand.
Many companies put a great deal of work into building a culture from the ground up only to discover they've outgrown some of their current employees. It's not for companies to revamp, build, or create a more cohesive culture after they've been in business for many years without ever paying attention to such assets.
When this happens you could end up with some employees who are not a good fit for the culture you've envisioned. The thing about culture is it's built on values, and values rarely change. The best thing you can do is release these individuals to grow with another company so that you can recruit new superstars who are a better fit for the company you're trying to build today.
JobAdvisor is a sister company to the author's employer, Search Party.
This article was written by Emma Hart from Business2Community and was legally licensed through the NewsCred publisher network.

Emma coordinates and creates content for Search Party and JobAdvisor's marketing activities. Search Party is an online recruitment marketplace designed to make hiring great people quick, easy and affordable for businesses. Search Party allows employers to issue a recruitment brief to multiple recruiters in a single, transparent marketplace – setting their own fee and terms to hire talent.

Latest posts by Emma Hart