Many businesses develop social media marketing campaigns that involve Facebook and LinkedIn, but fail to consider the benefits of lead generation marketing through Google+. However, the relatively forgotten network can be used for a variety of reasons, and the site offers professionals easy access to industry insights.
There are several unique features to Google+, but its Circles option is arguably its most innovative option. These segment tools allow professionals to categorize target markets into specific sections, and users can then distribute information to each Circle accordingly. However, the feature should also be used for educational purposes, especially in those industries where current trends and events have the potential to disrupt the entire flow of business.
Here are three types of Circles business may want to follow on Google+.
1.) Technology – There are tech journalists on Google+ that provide their followers with great resources they can use in their own professional efforts. Followers benefit from these Circles because content is shared from many reporters, writers and journalists who might have inside access to undiscovered information.
2.) Social marketing – While it might seem meta to follow a group of people talking about social media on a social media platform, the available information can influence greater usage of specific platforms. Therefore, professionals should also follow a social marketing Circle to learn more about Google+, Twitter, Facebook, LinkedIn and more.
3.) Big brands – Industry leaders often create their own Circles as a way to provide followers with access to specific information. Professionals should follow the Circles of their competition and their allies, giving them a greater perspective of their niche sphere.
What are some other types of Google+ Circles that professionals across all industries may find useful in their digital marketing efforts?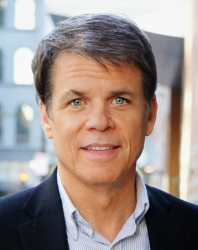 Latest posts by Martin Jones
(see all)