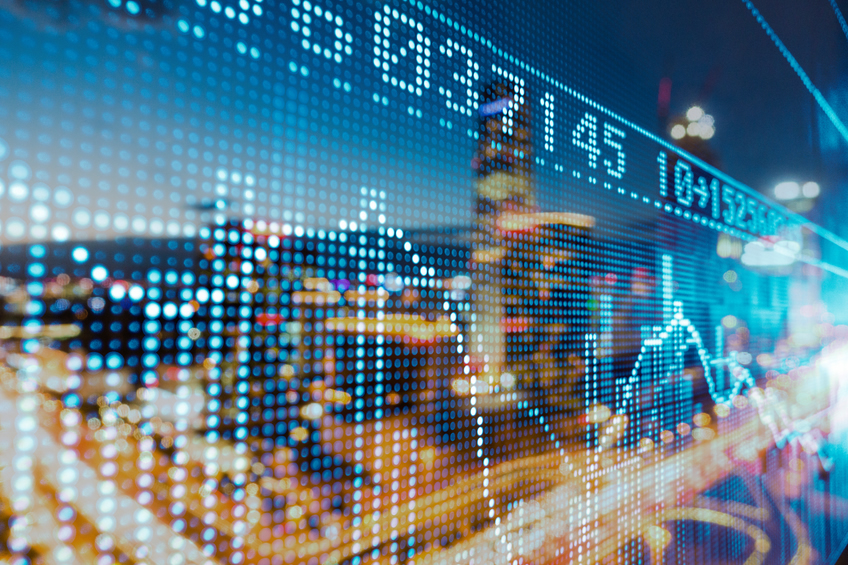 Technology moves fast. So fast that we're looking for the next big thing before the last big thing becomes big. The willingness to embrace new technology and understand trends can make or break a company's success.
Predicting what's next can be difficult. Internet marketing, social media, and e-commerce were all just ideas at one point in time, yet they've now turned the business world on its head. Fortune highlighted "app fever" in its 2016 predictions, as developers try to create the next big Zuckerburg-level thing to make everyone's life better.
While creating the next Facebook is likely a bit more ambitious than the average small business owner has in mind, other emerging trends are much simpler and can be just as effective on business models.
Here are some of the biggest business and technology trends we expect to see in the next calendar year.
1. Virtual Offices
As millennials slowly take over the workforce, it's important for businesses to realize that their employees don't work in the same way as previous generations. The ability to work remotely is important to a lot of younger professionals because it is a generation of convenience and streamlining. Millennial employees value their time and want to maintain a work-life balance.
Forbes highlighted remote work as a business trend to watch back in 2015, and this trend has only become more and more relevant to small business owners. As new technology and practices emerge, the need for brick-and-mortar offices is no longer necessary. By adopting virtual and remote workspaces, your company can become more attractive to a new generation of movers and shakers while saving significant expense on the overhead of a large physical office.
2. Partnerships
At one point in time, your company was enough. You worked within your team on your products and used your advertising dollars to put them in front of people. Today, however, it's nearly impossible to work alone and find that same level of success. Businesses are now teaming up with publishers, platforms, content creators and online influencers to push their products and services, connecting with consumers across the digital ecosystem. Building those partnerships will be key to future success. As the saying goes, it takes a village.
3. Original Content
The needs of the average consumer have changed drastically with evolving technology. Customers are loyal to brands that share their values, but how exactly do you show your consumers that your values align with theirs? The answer is high quality, original content. Companies that have embraced content creation as part of their model are more valuable to their customers. A clothing brand may publish a blog on the best buys for fall, while a popular snack maker can share videos full of tips and tricks for pulling off a last-minute cocktail party. The best part? This content also doubles as a tool for SEO and increased brand awareness. Companies that insert themselves into the lives of their customers by creating valuable content will build better brand loyalty in the short and long term.
4. Live Video
The web has seen the rise of live streaming over the past year. Everyone from The New York Times to Chewbacca Mom has embraced the live video option available on platforms such as Facebook Live. Most companies have figured out video in its traditional shoot-edit-distribute form, but live streaming puts viewers right there, as the action happens happening. Live video is less polished and more real, giving authenticity to your content. It also encourages viewer interaction as the live stream happens. Companies that figure out how to make live streaming work for them, be it with events or web series, will turn far more existing customers into ambassadors for their brand.
5. APIs
It's no secret at this point that in order for a company to be successful, they can't rely on only one avenue to connect with their customers. But at the same time, marketing and selling your products on a multitude of platforms can easily lead to redundancy and confusion. Application programming interfaces (or API's for short) help to solve this issue by giving companies the opportunity to tie multiple platforms together.
For example, Amazon released its API so that developers could easily access product information. Using the Amazon API, a third-party business can post direct links to Amazon products with updated prices and the 'buy it now' option, directly from the third party's own website or app. Use of API creates a streamlined and seamless experience for consumers.
6. Secure In-Person Payments
In the aftermath of payment security breaches experienced by Target and others, security has become a number one concern for consumers. Buyers want to ensure that their data and personal information is safe.
Over the last year, banks and credit card companies have aggressively replaced the traditional magnetic stripe cards with those that have the micro- or smart-chip, as this technology better safeguards personal data against breaches. Companies who don't adjust to accept the cards in their new form (meaning they continue to use swipe machines, rather than the more and more common "dip" option) in the next year will lose credibility among their customers.
7. Focus on Mobile Ads
In the last two years, mobile usage has exceeded that of traditional desktop or laptop computers. People are doing everything on their mobile devices: reading, banking, shopping, gaming … you name it. As a result, ad spending on mobile is expected to surpass desktop ad spending for the first time in 2017. According to Reuters, brands worldwide will spend nearly $100 billion dollars on mobile ads in the next calendar year. To reach customers right where they are, the smartest small business owners will follow these footsteps to focus on mobile advertising going forward.
8. Consistency Between Platforms
Companies are reaching their customers in so many different places: website, search engines, social media, video ads, blogs … the list is long and comprehensive. And in all those places, the messaging and branding needs to be consistent and positive. If a customer looks at a company's website and then clicks over to their Facebook page, it should have the same look and message from platform to platform. Companies who aren't staying consistent risk confusing consumers. Every touchpoint matters.
9. Augmented and Virtual Reality
Up until the booming success of Pokemon GO, augmented and virtual reality was mostly reserved for gaming. But, as the game exploded in popularity, so did a mainstream shift of the technology, and businesses have since been tripping over themselves to find a way to leverage this technology. AR and VR provides a unique way for consumers to have a memorable interaction with a brand through "gamification."
10. Data, Data, Data
The importance of big data cannot be overstated in today's business world. The amount of information available is overwhelming, but using it correctly opens up infinite doors into the minds and lives of consumers. Businesses have a real opportunity to use data and analytics to understand what their customers wants and need, and how they can monetize that information.

Latest posts by Murray Goldstein
(see all)