About the webcast
During the live webcast, Randi will provide key insights on managing an increasingly complicated digital world with real life examples from her best-selling book, "Dot Complicated"
She will also provide expert advice on privacy, online presence, networking, etiquette and the future of social change and disruptive innovation and technology.
About Randi
Randi Zuckerberg is the founder and CEO of Zuckerberg Media, a digital and traditional media company, and Editor-in-Chief of Dot Complicated, an online community helping us navigate and "untangle" our wired, wonderful lives.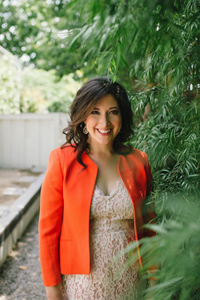 Randi recently released her first books with Harper Collins, an adult non-fiction book also titled Dot Complicated, which addresses the multifaceted complications of our socially transparent world, and a children's picture book, titled Dot. 

She also recently appeared on Broadway in Rock Of Ages as Regina.

As an early marketing executive at Facebook, Randi created and ran the social media pioneer's marketing programs. She led the company's U.S.election and international politics strategy and created Facebook's live streaming initiatives during the 2008 Presidential Inauguration. Randi was nominated for an Emmy Award in 2011 for her innovative coverage of the 2010 mid-term elections that integrated online and TV coverage in unique formats. 

Randi has appeared on CNN, Good Morning America, the Today show, Bloomberg News, and ABC's World News, among many others. She was also a correspondent for the 2011 Golden Globe Awards and the World Economic Forum in Davos. Randi was recently appointed to the United Nations Global Entrepreneurs Council and the World Economic Forum's Global Council on Social Media. 

Randi holds a bachelor's degree in psychology from Harvard University and resides in Los Altos with her husband Brent Tworetzky and their son Asher.
Sponsored by