How Display Drives Search [Infographic]
The funnel drives scale.  Display is looked at as less effective than search.  However, at what point is it necessary for conversion scale to have upper funnel channel drive frequency and awareness?  Get informed on stats and tips in this infographic.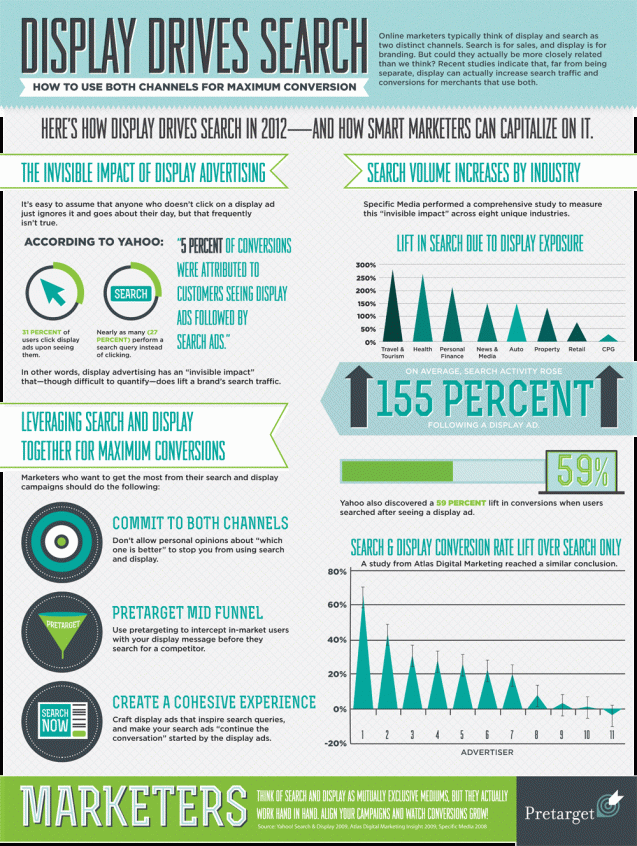 This infographic was posted by Melissa Fach and can be found here.