Why Does Your Business Need WiFi?
Consumers no longer view free Wifi service as a business amenity, in fact, they've come to expect it in most businesses – especially if you are transacting goods or services, or your customers experience any wait time.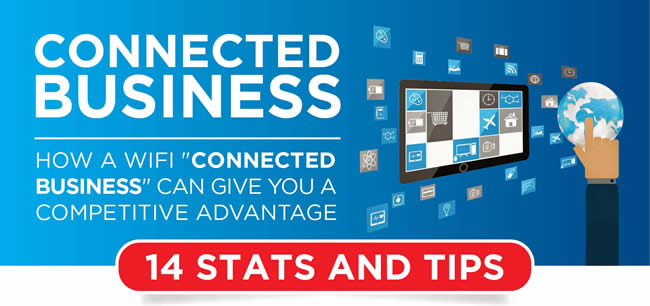 Offering reliable WiFi service provides value and shows you care about your customer's experience. It allows you to give a higher level of customer service, while also providing you with insights into your customer's journey and information on how to improve it. So, not only can WiFi boost your business, it can also create a healthy competitive advantage.
If your business is still considering adding WiFi, or your current service isn't meeting consumers expectations, here are 14 tips and stats that should convince you of its importance to today's consumers.
Download Full-size Infographic

Martin Jones is a Senior Marketing Manager with the corporate Cox Communications social media team where he assists in leading strategy, campaign ideation and marketing execution for Cox Business social media & content marketing. Today, over 1 million fans engage with Cox Communications content, campaigns and Customer Care on Facebook, Twitter, You Tube. LinkedIn and Google+.
Latest posts by Martin Jones