'
Pitch To Win Over $50,000 In Prizes!
Get Started Tucson will highlight up to eight entrepreneurs who will pitch their idea to a distinguished panel of experts. One winner will be named to receive over $50,000 in prizes including a one year Cox Business technology package, and special prizes for second place and a social media winner!
Prize Details
First place prize package valued at $50,000, including a $25,000 cash prize.
A chance to pitch your business to the Desert Angels screening panel, the Southwest's premier Angel investment group
An online profile on the Inc. magazine web site
$5,000 United Way Social Impact prize!
$1,000 social media prize to the business selected as the public's favorite!
Register To Pitch Your Business or Idea
Whether you're a start-up or looking to grow your current business with a new idea, join us to learn from an esteemed panel of experts to turn that idea into a revenue generating success.
In our pitch competition, you'll get the chance to win a prize package valued at over $50,000!
Pitch Submissions Are Now Closed – Finalists Will Be Announced Shortly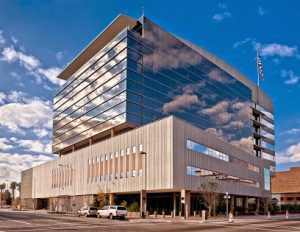 WHEN: Thursday, October 27th, 2016
5:00 – 6:00 p.m. Registration, Appetizers, Drinks and Networking
6:00 – 7:30 p.m. – Pitching Program
7:30 – 8:00 p.m. – Networking and Winner Announced
8:00 – 9:00 p.m. – After-Celebration (TEP outdoor mezzanine level, 4th floor)
WHERE: Tucson Electric Power (TEP) offices
88 E. Broadway Blvd., Tucson, AZ 85701
Main conference center, 2nd floor
ADMISSION: FREE admission with the TENWEST Pass.
The evening will include:
A pitch competition with expert feedback from our distinguished panel of judges
A panel discussion, including audience Q&A, geared towards small business owners and start-ups
Complimentary cocktails, appetizers & networking reception – before and after the competition
Meet The Get Started Tucson Moderator
Ken Kraft – Vice President of Marketing for Cox Business
Ken Kraft is vice president of marketing for Cox Business, Cox Communications' $1.8 billion division that provides video, voice and data telecommunications services to businesses. Kraft is responsible for the all B2B marketing including segment marketing, brand, product marketing, pricing, customer education and marketing communications.
He leads a nationwide team tasked with the creation and implementation of marketing strategies and campaigns to further accelerate top line revenue growth and customer retention within Cox Business.
He serves as a senior member of the Cox Business and Cox marketing leadership teams and closely aligns with Cox Business sales, product development and management and business operations organizations.
Meet Our Expert Panelists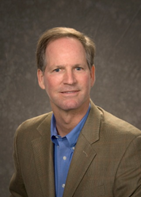 Basil "Base" E. Horner – Executive Board Member & Chairman of the Screening Panel for the Desert Angels
Currently, Mr. Horner serves as an Executive Board Member and Chairman of the Screening Panel for the Desert Angels, one of the largest angel investment groups in the country.  He is a co-founder of Arch Partners LLC, a seed capital fund investing in very early stage entrepreneurial ventures.  He serves on the Board of Directors or Advisors of several companies (10).  He is a board member of Invest Southwest and BIOSA Innovation.
He is a guest lecturer at the University of Arizona's Eller College of Management and McGuire Center for Entrepreneurship, and serves on the board of Eller Executive Education.  In 1999, Mr. Horner was a co-founder of US Capital Partners LLC, a boutique investment banking firm formed to provide middle-market companies with advisory services.  Prior to founding USCP, Mr. Horner spent three years as a Senior Managing Director in the Corporate Finance Division of EVEREN Securities, Inc.
David Whitford – Editor-at-large at Inc.
David Whitford was a senior writer at Inc. in the mid-1990s, and recently returned as an editor-at-large, based in Boston. Between tours at Inc., he was an award-winning feature writer for Fortune and Fortune Small Business. He has written three books about sports, business, and politics, the first of which, A Payroll to Meet: A Story of Greed, Corruption, and Football at SMU, was republished last fall by University of Nebraska Press.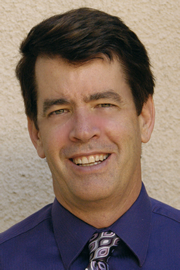 Born in Hollywood, California, Howard is the youngest of three children and the only son of Joyce and Roger Stewart, AGM's Founders. His parents moved the family to Tucson in 1970 to start AGM. Howard started working at AGM in 1971, during his teenage years.
In 1981, he received his Bachelors in Political Science from Principia College in Elsah, Illinois. He then interned for the Christian Science Monitor in Boston before joining the Peace Corps in Kenya. Thereafter, he became a stockbroker for Dean-Witter/Reynolds in Tucson. In 1984, Howard opened two ice cream stores, one in Tucson and another in Tempe. He successfully ran these stores for five years, as exemplified by the fact that his Tucson store was voted "Best Ice Cream in Tucson" all five years that this store was open.
Howard began his career as AGM's Purchasing Assistant in 1989. In 1990, he was promoted to Sales Engineer and two years later he was promoted to Vice President of Marketing. In 1997, he was named Executive Vice President. In 2000, he was named AGM's President/CEO.
Additional Guest Panelists To Be Announced Soon
You can enter the Contest by visiting the official registration page at www.coxblue.com/getstartedtucson/ (the "Website") and completing all of the required information and following all posted instructions. Contest is open only to legal residents of Arizona who: (1) are at least 18 years of age; (2) are the owner, principal, or general manager of a business that is physically located within a Cox Business serviceable area. Entry Period begins 08/04/16. BY ENTERING THE CONTEST, YOU ACKNOWLEDGE AND AGREE THAT (1) YOUR MATERIALS ARE NOT CONFIDENTIAL AND NO CONFIDENTIAL OR FIDUCIARY RELATIONSHIP IS INTENDED OR CREATED BY ENTERING THE CONTEST; AND (2) THE CONTEST ENTITIES MAY POSSESS OR COME TO POSSESS INFORMATION THAT IS SIMILAR OR IDENTICAL TO YOUR MATERIALS, AND YOU HEREBY AGREE THAT THE CONTEST ENTITIES MAY USE SUCH SIMILAR OR IDENTICAL INFORMATION WITHOUT LIMITATION, COMPENSATION, OR CREDIT TO YOU. Void where prohibited. Sweepstakes subject to Complete Official Rules. To obtain a copy of the winner's list or a copy of these Official Rules, send your request along with a stamped, self-addressed envelope to "Cox Business Get Started Tucson: Network. Learn. Pitch Contest" Winners/Rules, Shana Keith, Cox Communications, Inc., 1400 Lake Hearn Drive, Atlanta, GA 30319. Sponsor: Cox Communications, Inc., d/b/a Cox Business, 1400 Lake Hearn Drive, Atlanta, GA 30319.