Win Up To $50,000 In Prizes
Cox Business is bringing Get Started RI (#GetStartedRI) back to Providence, Rhode Island on Wednesday, October, 4th, 2017.
Get Started RI will feature entrepreneurs who will pitch their business to a distinguished panel of experts for a chance to win a prize package valued up to $50,000 in prizes including a Cox Business technology package.
$50,000 Prize Package Includes:
$25,000 Cash
Cox Business Services
Mentorship with BetaSpring
Workspace at a participating incubator
Featured in Providence Business News
Live Interview with John Laughlin on WPRO AM
Advertising schedule with Cumulus Providence
Attend One of Rhode Island's Best Networking Events for Small Business & Startups
Please join us for this free event for networking and learning opportunities from accomplished leaders in early stage investment, digital marketing, and business growth strategy.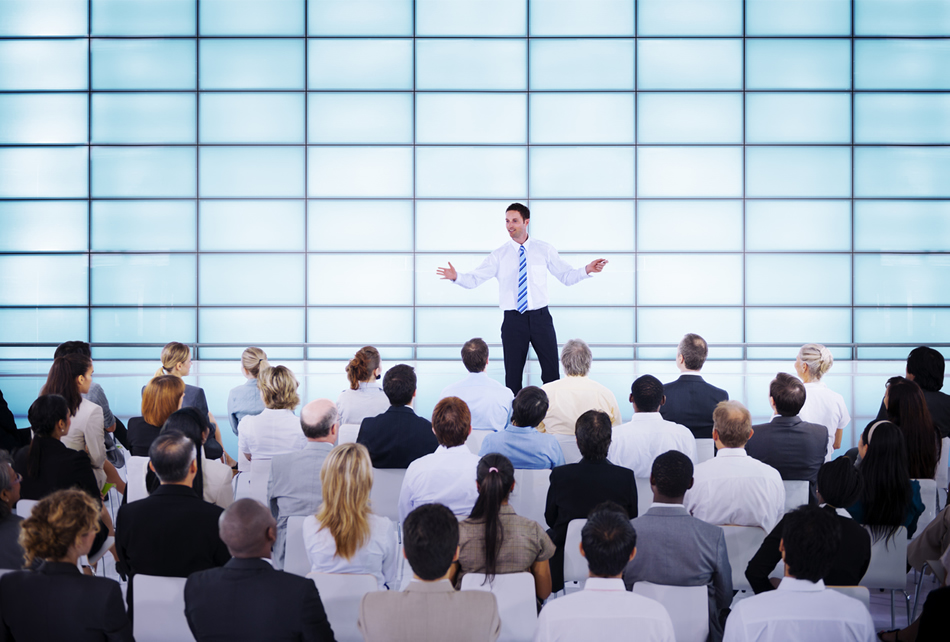 Register To Attend
The evening will include:
A pitch competition with expert feedback from our distinguished panel of judges.
A panel discussion, including audience Q&A, geared towards small business owners and start-ups
Appetizers, and networking
WHEN: October 4th, 2017 from 5:30 – 8:30 pm
WHERE: Waterfire Arts Center – 475 Valley Street, Providence, RI. 02908




Get Started Rhode Island Finalists
Richard McDonald & Clemens Grave – Finnest
Finnest is a prepaid debit card account and mobile app for school kids between 8-18 years old and is designed to give them early and relevant money experience in a society that is moving digital. With Finnest, kids can set up saving goals, budget, and spend money with their prepaid card while parents maintain oversight and control.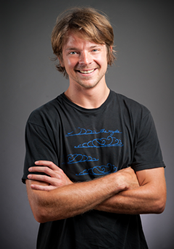 Nico Enriquez – Farmer Willies
Farmer Willie's Craft Ginger Beer is a healthy, delicious, alcoholic alternative to the traditional ginger beer. With four times less sugar and fifty-three fewer calories (88 from alcohol) than the four leading ginger beers, this beer can be consumed straight or used to make a better craft cocktail and is naturally gluten-free.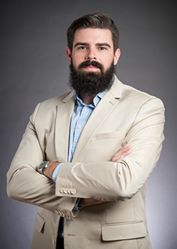 Linden Wyatt – Optera Diagnostics 
Phlip utilizes a patented pHLIP® (pH-Low Insertion Peptide) platform to distinguish strongly between healthy and cancerous tissue. Phlip utilizes a fluorescent peptide to map cancerous lesions in real time during biopsy and surgical procedures which in turn offers many advantages over conventional methods of tissue analysis and can lead to better patient quality-of-life, reduced costs due to redundant procedures, and better patient outcomes.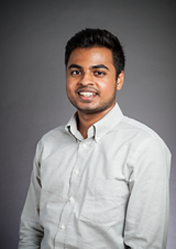 Vishnu Dantu – Predictive Optics
Predictive Optics is a continuous imaging system which will integrate with surgical scopes and allow neurosurgeons to more accurately visualize tumorous regions for extraction, epileptic areas for stimulation and aneurysms to be clipped. The system will reduce time within the operating room and improve surgical outcomes.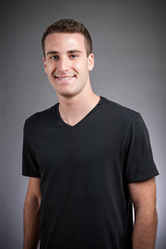 Victor Ricci – Trend Pie
Trend Pie works with social influencers and content specialists to drive new audience and downloads in a cost-effective way. Trend Pie's database of
influencers communicate on the areas of interest and have a massive following. Therefore, instead of promoting celebrity brands, Trend Pie can access a large but targeted audience at a fraction of the cost.
Alex Tavares – Tvar, Read Read
T-var EdTech develops and sells physical devices that help people learn how to read. The flagship product is the Read Read, a patent-pending phonics teaching device that automates the most time-consuming step of phonics instruction, allowing both sighted and blind students to learn foundational reading skills without a teacher's direct instruction
Meet The Get Started RI Moderator
Ken Kraft
Ken Kraft is Senior Vice President of Marketing & Sales Operations for Cox Business, Cox Communications' $2 billion division that provides video, voice and data telecommunications services to businesses.   He is responsible for the overall marketing strategy, as well as tactical execution of marketing plans to drive revenue growth and customer retention and oversees SMB Marketing, Enterprise Marketing, Marketing Operations, Pricing, Sales Operations and Creative Services for Cox Business.  This includes customer segmentation, brand strategy/positioning, product marketing and support, pricing, digital marketing, social media, customer education and events/sponsorships.
He leads a nationwide team tasked with the creation and implementation of marketing strategies and campaigns to further accelerate top line revenue growth and customer retention within Cox Business. His leadership in the industry was recognized this year with a TAMI Award for Leadership in Business Services across the MSO community.
Meet The Get Started RI Panelists
Each panelist is designed to bring a unique expertise to ensure finalists receive advice in many aspects of starting a business.

Melissa Withers
Melissa Withers is Managing Director of Betaspring. Founded in 2009, Betaspring has accelerated 92 companies and the portfolio has raised $65MM in follow-on funding and produced four exits. In 2015, Betaspring launched RevUp–the first investment and accelerator platform for revenue-first companies.
She is also co-founder and director of Founders League, a startup support and co-working community in Providence, R.I. and a MassChallenge mentor and judge. Melissa's career began at Whitehead Institute for Biomedical Research at MIT, with a unique role developing communications for the Human Genome Project. She was co-founder of the Business Innovation Factory, a leader in the design and testing of business models, and has held positions in the public sector at the state and municipal level. She has a graduate degree from Northeastern University, where she studied science and technical communications.
Mark S. Murphy
Mark S. Murphy joined the Providence Business News as editor in November 2005. His previous position was editor of Golf World Business, the golf industry's leading business-to-business publication.
Since taking the helm at PBN, the newspaper has re-launched its Web site three times, inaugurated a series of e-newsletters to better inform its readers, and expanded its recognition programs to include the Best Places To Work, Business Women, C-Suite, Healthiest Employers, Fastest-Growing & Innovative Companies and Manufacturing award programs. And early last year, PBN was totally redesigned, with new features that include weekly profiles of local startups.
James Ledbetter
James Ledbetter is the Editor at Inc. magazine. Before joining Inc., was the Opinion Editor of Reuters. He was the founding editor of Slate's financial site The Big Money, deputy managing editor of CNN Money, and has published five books.
Thorne Sparkman 
As managing director at the Slater Technology Fund, Thorne Sparkman invests in software, new media, and energy-related technologies. Thorne serves as board member or board observer for multiple companies, including Datarista, Mofuse, RxVantage and VCharge. He is a member of the Computer Science & Statistics Advisory Board at the University of Rhode Island.
Thorne enjoys working with young entrepreneurs as a guest lecturer at Brown University and URI, a judge at business plan competitions, and a mentor at B-Lab, a program in entrepreneurial innovation at Brown University. He is a frequent panelist at national and local conferences, and his articles on entrepreneurship have appeared in publications including The Providence Journal, Mass High Tech, and American Venture.
Thorne holds a B.A. from Harvard and an M.B.A. from the University of California, Berkeley.

RULES
You can enter the Contest by visiting the official registration page at www.coxblue.com/getstartedri  (the "Website") and completing all of the required information and following all posted instructions. Contest is open only to legal residents of Rhode Island who: (1) are at least 18 years of age; (2) are the owner, principal, or general manager of a business that is physically located within a Cox Business serviceable area. Entry Period begins May 5th, 2017. BY ENTERING THE CONTEST, YOU ACKNOWLEDGE AND AGREE THAT (1) YOUR MATERIALS ARE NOT CONFIDENTIAL AND NO CONFIDENTIAL OR FIDUCIARY RELATIONSHIP IS INTENDED OR CREATED BY ENTERING THE CONTEST; AND (2) THE CONTEST ENTITIES MAY POSSESS OR COME TO POSSESS INFORMATION THAT IS SIMILAR OR IDENTICAL TO YOUR MATERIALS, AND YOU HEREBY AGREE THAT THE CONTEST ENTITIES MAY USE SUCH SIMILAR OR IDENTICAL INFORMATION WITHOUT LIMITATION, COMPENSATION, OR CREDIT TO YOU. Void where prohibited. Contest subject to Complete Official Rules. To obtain a copy of Official rules click here.  To obtain a copy of the winner's list, send your request along with a stamped, self-addressed envelope to "Cox Business Get Started" Winners List, Marketing Department, Cox Communications, Inc., 6205-B Peachtree Dunwoody Rd, Atlanta, GA 30328. Sponsor: Cox Communications, Inc., d/b/a Cox Business, 6305 Peachtree Dunwoody Rd, Atlanta, GA 30328. (c) 2017 Cox Communications, Inc. All rights reserved.