Get Started Rhode Island
PITCH TO WIN UP TO $40,000 IN PRIZES!
Get Started Rhode Island will highlight up to six entrepreneurs who will pitch their idea to a distinguished panel of experts. One winner will be named to receive up to $40,000  in prizes  including a one year Cox Business technology package.
Local businesses not competing are encouraged to attend this free event for networking and learning opportunities from accomplished leaders in digital marketing, funding and business growth strategy.
PRIZES INCLUDE
Pitch to win up to $40,000 in Prizes!
Cash: $10,000
Mentorship with Betaspring
Cox Business Services
Article on Inc. Magazine's website
Advertising in Providence Business News
Advertising in Rhode Island Monthly
Advertising with Cumulus Radio
Plus, much more!
REGISTER TO ATTEND & WATCH THE COMPETITION
Cox Business is bringing Get Started to Rhode Island (#GetStartedRI) , in partnership with Inc.
WHEN: September 22, 2016, 5:30-8:30pm
WHERE: Biltmore Providence, 18th Floor 
ADDRESS: 11 Dorrance Street, Providence
ADMISSION: This event is FREE and open to the public but you must register to attend.
Reception and Networking
Complimentary cocktails & hors d'oeuvres at one of the best networking events you'll attend this year!
Registration is now open – Limited Seating – Reserve Your  Seat Now
Congratulations to each of our finalists.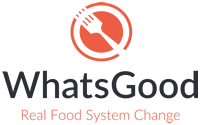 Crave What's Good
Crave What's Goodconnects restaurants and institutions with local farms and food purveyors to streamline inventory and ordering practices, thus ensuring the freshest ingredients are available and utilized within Rhode Island and across the United States.

Droners
Droners connects FAA certified drone pilots with clients ranging from real estate brokers, architectural firms and anyone planning a special occasion.  Clients can review pilots and quotes in order to make the best selection for their particular need.
Nhuad Controllers
Nhuad Controllers has created a universal one handed gaming controller.  Originally developed for amputees to play games more effectively, this controller could assist with rehabilitation and free up any serious gamer to multitask.
Spotter
Spotter has developed the Air BnB application for parking.   Home and business owners can register available parking locations.  Clients are able to locate, pay for and get directions to the nearest parking option.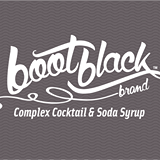 Bootblack Brand
Bootblack Brand utilizes natural ingredients to develop uniquely flavored syrups that are utilized to develop cocktails, sodas and other culinary delights.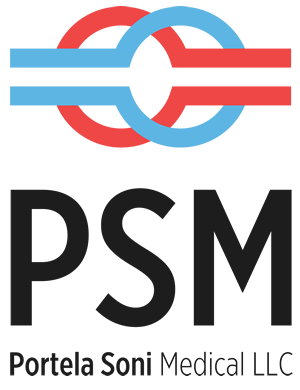 Portela Soni Medical
Portela Son Medical is revolutionizing the catheter sterilization process in order to minimize or prevent the common and highly costly side effect of infections.
Ken Kraft
Ken Kraft is vice president of marketing for Cox Business, Cox Communications' $1.8 billion division that provides video, voice and data telecommunications services to businesses. Kraft is responsible for the all B2B marketing including segment marketing, brand, product marketing, pricing, customer education and marketing communications.
He leads a nationwide team tasked with the creation and implementation of marketing strategies and campaigns to further accelerate top line revenue growth and customer retention within Cox Business.
He serves as a senior member of the Cox Business and Cox marketing leadership teams and closely aligns with Cox Business sales, product development and management and business operations organizations.
Each panelist is designed to bring a unique expertise to ensure finalists receive advice in many aspects of starting a business.
Melissa Withers
Melissa Withers is Managing Director of Betaspring. Founded in 2009, Betaspring has accelerated 92 companies and the portfolio has raised $65MM in follow-on funding and produced four exits. In 2015, Betaspring launched RevUp–the first investment and accelerator platform for revenue-first companies.
She is also co-founder and director of Founders League, a startup support and co-working community in Providence, R.I. and a MassChallenge mentor and judge. Melissa's career began at Whitehead Institute for Biomedical Research at MIT, with a unique role developing communications for the Human Genome Project. She was co-founder of the Business Innovation Factory, a leader in the design and testing of business models, and has held positions in the public sector at the state and municipal level. She has a graduate degree from Northeastern University, where she studied science and technical communications.
Mark S. Murphy
Mark S. Murphy joined the Providence Business News as editor in November 2005. His previous position was editor of Golf World Business, the golf industry's leading business-to-business publication.
Since taking the helm at PBN, the newspaper has re-launched its Web site three times, inaugurated a series of e-newsletters to better inform its readers, and expanded its recognition programs to include the Best Places To Work, Business Women, C-Suite, Healthiest Employers, Fastest-Growing & Innovative Companies and Manufacturing award programs. And early last year, PBN was totally redesigned, with new features that include weekly profiles of local startups.
Tom Burgess
Tom Burgess, CEO Linkable Networks, is a seasoned executive in online and wireless interactive shopper marketing and loyalty. He is a pioneer of innovative marketing and loyalty solutions and holds patents in wireless and interactive marketing solutions. Prior to founding Linkable Networks, a leading shopper attribution company, Burgess founded four other successful marketing technology companies.
James Ledbetter
James Ledbetter is the Editor at Inc. magazine. Before joining Inc., was the Opinion Editor of Reuters. He was the founding editor of Slate's financial site The Big Money, deputy managing editor of CNN Money, and has published five books.
You can enter the Contest by visiting the official registration page at www.coxblue.com/getstartedri/ (the "Website") and completing all of the required information and following all posted instructions. Contest is open only to legal residents of Rhode Island who: (1) are at least 18 years of age; (2) are the owner, principal, or general manager of a business that is physically located within a Cox Business serviceable area. Entry Period begins 05/19/16. BY ENTERING THE CONTEST, YOU ACKNOWLEDGE AND AGREE THAT (1) YOUR MATERIALS ARE NOT CONFIDENTIAL AND NO CONFIDENTIAL OR FIDUCIARY RELATIONSHIP IS INTENDED OR CREATED BY ENTERING THE CONTEST; AND (2) THE CONTEST ENTITIES MAY POSSESS OR COME TO POSSESS INFORMATION THAT IS SIMILAR OR IDENTICAL TO YOUR MATERIALS, AND YOU HEREBY AGREE THAT THE CONTEST ENTITIES MAY USE SUCH SIMILAR OR IDENTICAL INFORMATION WITHOUT LIMITATION, COMPENSATION, OR CREDIT TO YOU. Void where prohibited. Sweepstakes subject to Complete Official Rules. To obtain a copy of the winner's list or a copy of these Official Rules, send your request along with a stamped, self-addressed envelope to "Cox Business Get Started Rhode Island: Network. Learn. Pitch Contest" Winners/Rules, Shana Keith, Cox Communications, Inc., 1400 Lake Hearn Drive, Atlanta, GA 30319. Sponsor: Cox Communications, Inc., d/b/a Cox Business, 1400 Lake Hearn Drive, Atlanta, GA