Innovation, entrepreneurship, and new thinking in New Orleans! Get Started will take place on the evening of March 22nd, but you won't want miss any of the activities taking place all week at New Orleans Entrepreneur Week, March 19-24. For more information and details visit noew.org.
Pitch To Win Up To $10,000 In Prizes
Geaux Get Started will highlight up to five entrepreneurs who will pitch their idea to a distinguished panel of experts. One winner will be named to receive over $10,000 in prizes including a one year Cox Business technology package.
Prizes Include
From Cox Business
$5,000 Grand prize plus a 1 year Cox Business technology package!
More to come…
REGISTER TO PITCH YOUR BUSINESS or IDEA
Whether you're a start-up or looking to grow your current business with a new idea, join us to learn from a star-studded panel of experts to turn that idea into a revenue generating success. In our pitch competition, you'll get the chance to win a prize package valued at up to $10,000!
Register To Pitch
REGISTER TO ATTEND & WATCH THE COMPETITION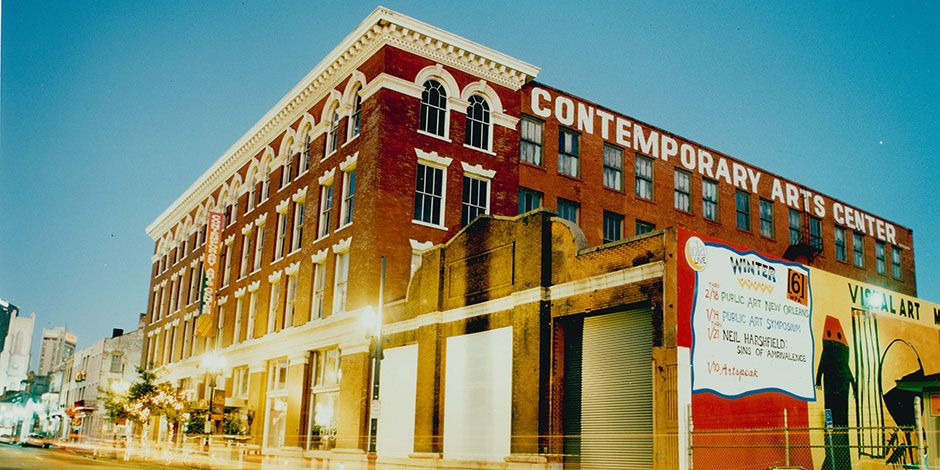 Local businesses not competing are encouraged to attend this free event for networking and learning opportunities from accomplished leaders in digital marketing, funding and business growth strategy.
The evening will include:
A panel discussion, including audience Q&A, geared towards small business owners and start-ups

Complimentary cocktails, appetizers & networking reception

Complimentary  parking
WHEN: Wednesday, March 22nd, 2017. 5:00pm-9:00pm
Details 
5:00 – 6:00 p.m. – Social Hour
6:00 – 7:00 p.m. – Program including pitch competition and panel discussion
7:00 – 9:00 p.m. – After Party
WHERE: 
Contemporary Arts Center
900 Camp Street
New Orleans, LA 70130
ADMISSION: FREE and open to the public but you must register to attend
Register To Attend
Meet The Get Started Louisiana Moderator
Ken Kraft –  SVP of Marketing for Cox Business
Ken Kraft is vice president of marketing for Cox Business, Cox Communications' $1.8 billion division that provides video, voice and data telecommunications services to businesses.
He is responsible for the all B2B marketing including segment marketing, brand, product marketing, pricing, customer education and marketing communications.
He leads a nationwide team tasked with the creation and implementation of marketing strategies and campaigns to further accelerate top line revenue growth and customer retention within Cox Business.
He serves as a senior member of the Cox Business and Cox marketing leadership teams and closely aligns with Cox Business sales, product development and management and business operations organizations.
Meet The Get Started Panelists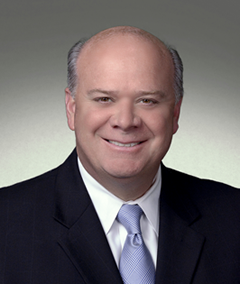 Steve Rowley
Stephen M. Rowley serves as Executive Vice President of Cox Business. In this role, Rowley is responsible for the strategic direction of the high-growth division that  delivered more than $2 billion in revenue in 2016. He oversees all sales, operations, product development and marketing for business customers, including wholesale services for telecom carriers.
Prior to leading Cox Business, Rowley was the Vice President of sales and field operations for Cox Business' western U.S. markets where he served as the chief liaison between corporate headquarters and the western markets with oversight on local strategic planning, sales performance, marketing, back office, customer installations and capital investment.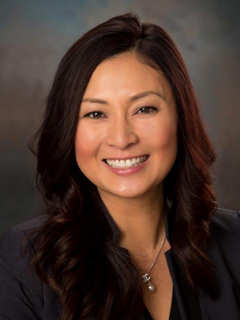 Susan Cox
Susan Cox is the President of LogoJET, a business she founded 12 years ago with 2016 revenues of $5mm. An early pioneer in direct to substrate printing, LogoJET was named to the Inc. 5000 for the last three years and posted a 3-year growth rate of 168%.
LogoJET printers serve a wide range of industries including promotional products, signage, home décor, gifting, industrial labeling, packaging and food products. LogoJET printers are even used to print on edibles.
Susan is a member of the Acadiana CEO roundtable and is a member of many printing association organizations. Susan is a frequent speaker at industry trade shows. Originally from Toronto, Canada, Susan relocated LogoJET to Louisiana 6 years ago.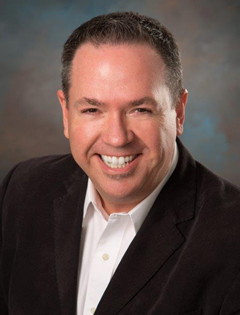 Tom Cox
Tom is fan of entrepreneurs and those that aspire to be.  As founder & CEO of Golfballs.com, he launched the first online retail business in Louisiana. Since its start in 1995, Golfballs.com has been named to the Inc. 5000 8 times and has grown to $25mm in annual sales. In 1996,  Tom co-founded Einstein Digital Media, a web-development firm that grew to be one of the largest in Louisiana prior to sale.
Tom is the volunteer-president of the Opportunity Machine, a business incubator and accelerator based in Lafayette, La that has been home to 30 startups in the last 5 years. Tom is Vice Chair of the Louisiana Immersive Technologies Enterprise and is a member of the IberiaBank Lafayette Advisory Board. Tom is former Chair of Lafayette Economic Development Authority and was an advocate for entrepreneurship support during his term as commissioner. Tom is a former member of the editorial board of Internet Retailer magazine, and has been a speaker at its annual conference.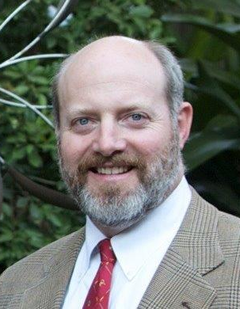 Louis M. Freeman
Louis M. Freeman, Jr., is a private investor, entrepreneur, and the CEO of Innovation Catalyst and the Catalyst Fund of Baton Rouge, a Louisiana focused entrepreneur development organization and early stage startup fund.  He is also an advisor to TSB Ventures, of Folsom, LA and is a member of the NO/LA Angel investor group.
Mr. Freeman has diverse and global investment experience with over 25 years experience in creating, financing and managing small businesses in the USA and abroad.  His business experience is wide ranging across many industries, including computers and electronics, import/export, consumer products, resorts, food and beverage, water and waste technologies, First Responder & HAZMAT response, software, alternative energy and sustainability.
Mr. Freeman has a B.S.M., Management from Tulane University – A.B. Freeman School of Business.  He became a registered investment advisor and securities broker while still in college, after which he spent 5 years in Asia with a Hong Kong based private equity/venture capital firm.  Mr. Freeman returned to New Orleans in 1994 where he remained until 2005, relocating to Baton Rouge after Hurricane Katrina.  He currently divides his time between New Orleans and Baton Rouge, developing entrepreneurs and businesses throughout the region.
Get Started Louisiana Sponsors 
You can enter the Contest by visiting the official registration page at www.coxblue.com/getstartedlouisiana/ (the "Website") and completing all of the required information and following all posted instructions. Contest is open only to legal residents of State of Louisiana who: (1) are at least 18 years of age; (2) are the owner, principal, or general manager of a business that is physically located within a Cox Business serviceable area. Entry Period begins 02/06/17 and will end on 02/24/17. BY ENTERING THE CONTEST, YOU ACKNOWLEDGE AND AGREE THAT (1) YOUR MATERIALS ARE NOT CONFIDENTIAL AND NO CONFIDENTIAL OR FIDUCIARY RELATIONSHIP IS INTENDED OR CREATED BY ENTERING THE CONTEST; AND (2) THE CONTEST ENTITIES MAY POSSESS OR COME TO POSSESS INFORMATION THAT IS SIMILAR OR IDENTICAL TO YOUR MATERIALS, AND YOU HEREBY AGREE THAT THE CONTEST ENTITIES MAY USE SUCH SIMILAR OR IDENTICAL INFORMATION WITHOUT LIMITATION, COMPENSATION, OR CREDIT TO YOU. Void where prohibited. Sweepstakes
subject to Complete Official Rules. To obtain a copy of the winner's list or a copy of these Official Rules, send your request along with a stamped, self-addressed envelope to "Cox Business Get Started" Winners/Rules, Heather Hall, Cox Communications, Inc., 6205-B Peachtree Dunwoody, Atlanta, GA 30328. Sponsor: Cox Communications, Inc., d/b/a Cox Business, 6205-B Peachtree Dunwoody, Atlanta, GA 30328.