PITCH TO WIN UP TO $20,000 IN PRIZES!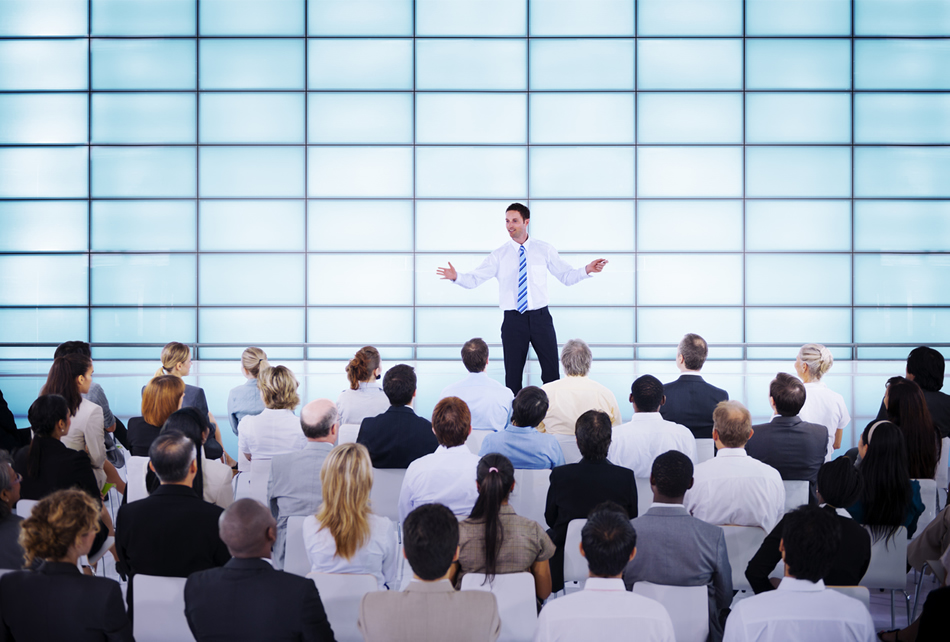 Get Started Gainesville will highlight up to five entrepreneurs who will pitch their idea to a distinguished panel of experts. One winner will be named to receive up to $20,000  in prizes  including a one year Cox Business technology package.
Local businesses not competing are encouraged to attend this free event for networking and learning opportunities from accomplished leaders in digital marketing, funding and business growth strategy.
Prizes Include
$10,000 Cash
Cox Business services for 1 year
Production Package from Cox Media
Full-Page Feature in Business in Greater Gainesville
Full-Page Feature in 850 Magazine
Register To Pitch Your Business
Whether you're a start-up or looking to grow your current business with a new idea, join us to learn from an esteemed panel of experts to turn that idea into a revenue generating success.
In our pitch competition, you'll get the chance to win a prize package valued at over $20,000
Pitch submissions will close September 8 at 5 pm EST
Pitch Submission
REGISTER TO ATTEND & WATCH THE COMPETITION
Cox Business is bringing Get Started to Gainesville (#GetStartedGNV)
WHEN: Tuesday, October 3rd, 2017 from 5:30 pm – 8:00 pm
WHERE: Florida Museum of Natural History 3215 Hull Rd, Gainesville Florida, 32611
ADMISSION: FREE and open to the public but you must register to attend.
Reception and Networking
Complimentary cocktails & hors d'oeuvres at one of the best networking events you'll attend this year! (served before and after the competition)
Registration is now open – Limited Seating – Reserve Your  Seat Now
Tim Washer, Creative Content Director, Cisco / Corporate and Stand-up Comedian
Tim Washer is the Creative Director at Cisco and a recognized stand-up comedian and Keynote speaker.
Tim studied improv under Amy Poehler, comedy writing with Tom Purcell, executive producer of The Colbert Report, and has appeared on SNL, Conan O'Brien, Onion Sports Network, and HBO's Last Week Tonight with John Oliver.  He's emceed events featuring Pixar CEO John Lasseter, Emmy-Winner Tony Hale (VEEP, Arrested Development) and Nobel Peace Prize winner Desmond Tutu.
Tim has performed at corporate events for IBM, Cisco, Deloitte, CDC, Google and The White House. His award-winning corporate work has been featured in The New York Times, WSJ, Ad Age, ADWEEK, and Fast Company. He has presented at Content Marketing World Sydney, SXSW and Forrester's CMO Council. He holds an MBA from McCombs at UT Austin, where he majored in PowerPoint.
MEET OUR EXPERT PANELISTS
Susan Davenport, President/CEO & Vice President of Economic Development for the Gainesville Area Chamber
Susan currently undertakes a dual role of president/CEO as well as vice president of economic development for the Gainesville Area Chamber, a five-star accredited chamber of commerce with approximately 1,400 members. In her dual role, Susan is responsible for the day-to-day chamber operations as well as developing and managing a comprehensive economic development program for the greater Gainesville area with a specific focus on marketing, new business attraction, business retention and expansion and capital formation for early stage companies.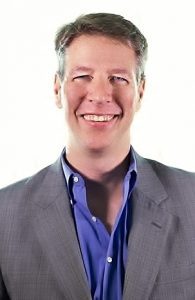 Kevin T. Sheilley: President & CEO of Ocala/Marion County Chamber & Economic Partnership
Kevin T. Sheilley became the President & CEO of Ocala/Marion County Chamber & Economic Partnership (CEP) in December of 2012 following the merger of the Ocala/Marion County Chamber of Commerce and the Ocala/Marion County Economic Development Corporation.
Sheilley's strategy of aggressive and coordinated efforts in business attraction (new business), business retention (existing business), and business creation (entrepreneurship) coupled with a focus on education and workforce development have made him a respected leader in innovative regional development.
Alan Chatman, VP/General Manager WCJB (ABC/CW) in Gainesville
Alan Chatman has a 36 year broadcasting career in television and radio, over 26 years with WCJB and over 10 years in radio with WRUF(Gainesville) and WXCV(Crystal River) in sales and management. He is a University of Florida graduate ('81) with a B.S. in Advertising and a former Gator baseball letterman. He has served on more than a dozen business organizations and Charity boards such as Citrus County Chamber of Commerce, United Way, Tylers Hope, Children's Home Society, Scramble for Kids (many gator head ball coach's), Boys and Girls club to name a few. He also started the Citrus County Gator Club. Alan is married to his wife Toni for going on 36 years this coming February. They are the proud parents of two grown children, Carlie and Cody, who both still live in Gainesville.
James G. Coats, Chief Executive Officer and head of Applied Sciences at Phalanx Defense Systems
James G. Coats is the Chief Executive Officer and head of Applied Sciences at Phalanx Defense Systems ("Phalanx"). James formed his first company, Coats Magic Productions, around a number of different illusions he designed for the magic industry while attending the University of Florida. Within 12 months of starting Coats Magic Productions, James received an offer to merge his company and talents with one of the largest manufacturing development companies in the industry. This started James on a trend that has led him to develop technologies in the magic, toy and eventually the defense industries over the past two decades.
James currently sits on the ASTM board for body armor standards and measurements and the Advanced Manufacturing Council. From APACS (an air-conditioning system for body armor created for the US Army) to electronic weapons resistant body armor (a project for which James was awarded the prestigious BAE Systems Bronze award), James has created defense industry technological advancements too numerous to list, and has contributed to creating many more.
Leah Lytle, Founder/CEO at Artsy Abode & So Mermazing
You can enter the Contest by visiting the official registration page at www.coxblue.com/getstartedgainesville (the "Website") and completing all of the required information and following all posted instructions. Contest is open only to legal residents of Central Florida who: (1) are at least 18 years of age; (2) are the owner, principal, or general manager of a business that is physically located within a Cox Business serviceable area. Entry Period begins July 24,2017. BY ENTERING THE CONTEST, YOU ACKNOWLEDGE AND AGREE THAT (1) YOUR MATERIALS ARE NOT CONFIDENTIAL AND NO CONFIDENTIAL OR FIDUCIARY RELATIONSHIP IS INTENDED OR CREATED BY ENTERING THE CONTEST; AND (2) THE CONTEST ENTITIES MAY POSSESS OR COME TO POSSESS INFORMATION THAT IS SIMILAR OR IDENTICAL TO YOUR MATERIALS, AND YOU HEREBY AGREE THAT THE CONTEST ENTITIES MAY USE SUCH SIMILAR OR IDENTICAL INFORMATION WITHOUT LIMITATION, COMPENSATION, OR CREDIT TO YOU. Void where prohibited. Contest subject to Complete Official Rules. To obtain a copy of Official rules visit www.coxblue.com/getstartedgainesville. To obtain a copy of the winner's list, send your request along with a stamped, self-addressed envelope to "Cox Business Get Started" Winners List, Marketing Department, Cox Communications, Inc., 6205-B Peachtree Dunwoody Rd, Atlanta, GA 30328. Sponsor: Cox Communications, Inc., d/b/a Cox Business, 6205-B Peachtree Dunwoody Rd, Atlanta, GA 30328. (c) 2017 Cox Communications, Inc. All rights reserved. See Full Rules