PITCH TO WIN UP TO $12,500 IN PRIZES!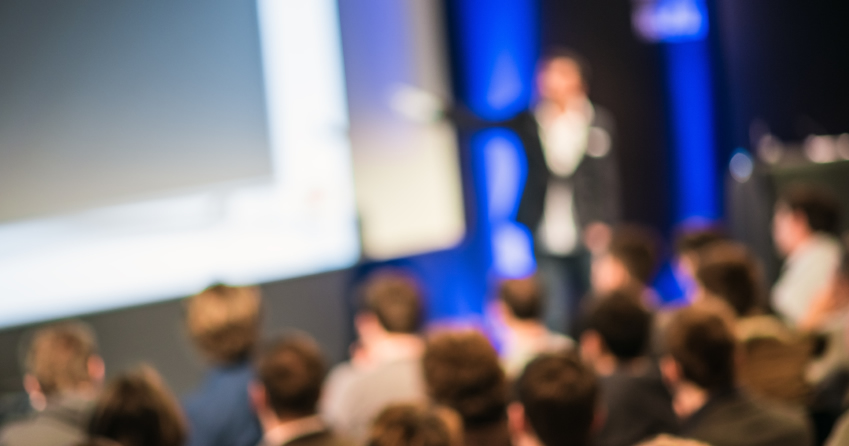 Get Started Gainesville will highlight up to five entrepreneurs who will pitch their idea to a distinguished panel of experts. One winner will be named to receive up to $12,500  in prizes  including a one year Cox Business technology package.
Local businesses not competing are encouraged to attend this free event for networking and learning opportunities from accomplished leaders in digital marketing, funding and business growth strategy.
PRIZES INCLUDE
$5,000 Cash
1 year Cox Business services
Video Production & Consultative services from Cox Media
Register To Pitch Your Business
Pitch submissions are now closed. Finalists will be announced shortly. 
Pitch Submission
College Student WIth A Big Idea?
For the first time, Cox Business will be conducting Get Started U in Gainesville – a separate pitch competition for college student owned businesses that will take place together with Get Started Gainesville.
Four Get Started U finalists will be selected to pitch their collegiate business plan during the pre-event networking hour and attendees will vote to select who will win Get Started U Gainesville. The Get Started U winner will be awarded a business coaching package from Pitch Maps valued at $3,000 and a tech equipment package from Cox Business including a new desktop computer, tablet, printer and more. The winner will then present the winning pitch to a panel of business experts and our live audience along with the five Get Started Finalists. Learn from our panel of experts on how to grow your business and win a prize package worth over $4,500.
Pitch submissions are now closed. Finalists will be announced shortly. 
REGISTER TO ATTEND & WATCH THE COMPETITION

Cox Business is bringing Get Started to Gainesville (#GetStartedGNV)
WHEN: Tuesday, October 18th, 2016 from 5:30pm – 8:30pm
WHERE: Ben Hill Griffin Stadium in the Champions Club – 157 Gale Lemerand Dr, Gainesville, FL 32601
ADMISSION: FREE and open to the public but you must register to attend.
Reception and Networking
Complimentary cocktails & hors d'oeuvres at one of the best networking events you'll attend this year! (served before and after the competition)
Registration is now open – Limited Seating – Reserve Your  Seat Now
Ken Kraft, Vice President, Cox Business Marketing – Cox Communications
Ken Kraft is vice president of marketing for Cox Business, Cox Communications' $1.9 billion division that provides video, voice and data telecommunications services to businesses of all sizes. In this role, Kraft is responsible for segment marketing, demand generation, brand, product marketing, pricing, digital marketing, and marketing communications to accelerate new customer acquisition and customer retention.
MEET OUR EXPERT PANELISTS
Patti Breedlove, Retired Director of the University of Florida's pioneering Sid Martin Biotechnology Incubator program
Patti Breedlove recently retired as the director of the University of Florida's pioneering Sid Martin Biotechnology Incubator program, which fosters the growth of young bioscience companies with facilities, equipment and business support. Sid Martin Biotech has won several first place international awards and its companies have attracted $1.5 billion dollars in funding. Breedlove took a leadership role in the growth of Progress Park and Foundation Park in Alachua, home to many area biotech companies.
Duncan Kabinu, Co-Founder, Gainesville Dev Academy
Duncan Kabinu is co-founder of Gainesville Dev Academy, a software training center that focuses on immersive training through "bootcamp" style sessions lasting 12 weeks and focused on Web, iPhone and Android development. He studied Computer Engineering at the University of Florida. Kabinu spent 17 years working for the State of Florida developing and managing enterprise database applications designed to manage various state programs to protect Florida Agriculture. Later on he jumped into corporate world working for local startups working at various capacities as Project/Program Lead, Developer, VP of Technology, etc. – See more at: http://sharpspring.com/startup-showcase/#sthash.cRYBueaA.dpuf
Susan Davenport, President/CEO & Vice President of Economic Development for the Gainesville Area Chamber
Susan currently undertakes a dual role of president/CEO as well as vice president of economic development for the Gainesville Area Chamber, a five-star accredited chamber of commerce with approximately 1,400 members. In her dual role, Susan is responsible for the day-to-day chamber operations as well as developing and managing a comprehensive economic development program for the greater Gainesville area with a specific focus on marketing, new business attraction, business retention and expansion and capital formation for early stage companies.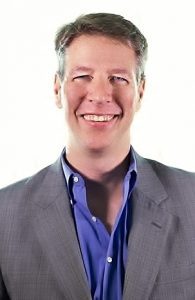 Kevin T. Sheilley: President & CEO of Ocala/Marion County Chamber & Economic Partnership
Kevin T. Sheilley became the President & CEO of Ocala/Marion County Chamber & Economic Partnership (CEP) in December of 2012 following the merger of the Ocala/Marion County Chamber of Commerce and the Ocala/Marion County Economic Development Corporation.
Sheilley's strategy of aggressive and coordinated efforts in business attraction (new business), business retention (existing business), and business creation (entrepreneurship) coupled with a focus on education and workforce development have made him a respected leader in innovative regional development.

Coming soon.
You can enter the Contest by visiting the official registration page at www.coxblue.com/getstartedgainesville/ (the "Website") and completing all of the required information and following all posted instructions. Contest is open only to legal residents of Gainesville Florida who: (1) are at least 18 years of age; (2) are the owner, principal, or general manager of a business that is physically located within a Cox Business serviceable area. Entry Period begins 08/30/16. BY ENTERING THE CONTEST, YOU ACKNOWLEDGE AND AGREE THAT (1) YOUR MATERIALS ARE NOT CONFIDENTIAL AND NO CONFIDENTIAL OR FIDUCIARY RELATIONSHIP IS INTENDED OR CREATED BY ENTERING THE CONTEST; AND (2) THE CONTEST ENTITIES MAY POSSESS OR COME TO POSSESS INFORMATION THAT IS SIMILAR OR IDENTICAL TO YOUR MATERIALS, AND YOU HEREBY AGREE THAT THE CONTEST ENTITIES MAY USE SUCH SIMILAR OR IDENTICAL INFORMATION WITHOUT LIMITATION, COMPENSATION, OR CREDIT TO YOU. Void where prohibited. Sweepstakes subject to Complete Official Rules. To obtain a copy of the winner's list or a copy of these Official Rules, send your request along with a stamped, self-addressed envelope to "Cox Business Get Started Gainesville: Network. Learn. Pitch Contest" Winners/Rules, Shana Keith, Cox Communications, Inc., 1400 Lake Hearn Drive, Atlanta, GA 30319. Sponsor: Cox Communications, Inc., d/b/a Cox Business, 1400 Lake Hearn Drive, Atlanta, GA 30319.