Cox Business, Inc. A&E®,  and RocketHub cordially invite you to Get Started OC (#GetStartedOC) , a live forum and pitch competition that will bring together some of the best and brightest minds in Orange County.
Join Brandi and Jarrod from A&E's hit series Storage Wars® as they share insights on starting and growing a small business.
Whether you are an aspiring entrepreneur or a small business owner looking to expand, all are welcome to participate in this unique opportunity.
This event is FREE to attend  and open to the public but you must register to attend. 
Complimentary cocktails & networking reception
A live panel will be followed by a pitch competition featuring five local businesses vying for a cash prizes and a Cox Business technology package valued of  $10,000!

Whether you're a new start-up or looking to grow your current business with a new idea, join us to learn from  a star-studded panel of experts to turn that idea into a revenue generating success.
Get Started OC's distinguished panelists include:

Brandi and Jarrod – A&E's hit series Storage Wars®
Lindsay Blakely – Senior Editor – Inc.com
Ken Kraft –  VP, Marketing – Cox Business
Brian Meece – Co-Founder at RocketHub Inc.
DETAILS
To attend the event, please register early. Seating is limited.
Don't want to compete? You still have an amazing opportunity to learn from our experts on how to secure funding, leverage digital media and get attention by the right influencers. We'll spend time answering your questions in an interactive Q&A after the competition, so don't miss it!

When: Wednesday, February 25, 2015
Where: Chuck Jones Center, 3321 Hyland Avenue, Costa Mesa, CA 92626.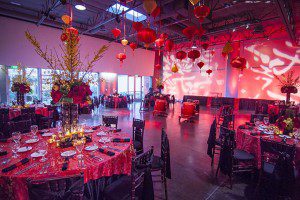 Details
5:30-6:30 p.m.:  Cocktails, heavy appetizers, and networking
6:30 -7:45 p.m.:  Program including pitch competition and panel discussion
7:45 – 8:30 p.m.:  Coffee, dessert, and more networking
Registration is now open – Limited Seating  – Reserve Your  Seat Now
Register To Attend
Rules
You can enter the Contest by visiting the official registration page at http://www.coxblue.com/get-started/ (the "Website") and completing all of the required information and following all posted instructions. Contest is open only to legal residents of Orange County California who: (1) are at least 18 years of age; (2) are the owner, principal, or general manager of a business that is physically located within a Cox Business serviceable area. Entry Period begins 1/26/15. BY ENTERING THE CONTEST, YOU ACKNOWLEDGE AND AGREE THAT (1) YOUR MATERIALS ARE NOT CONFIDENTIAL AND NO CONFIDENTIAL OR FIDUCIARY RELATIONSHIP IS INTENDED OR CREATED BY ENTERING THE CONTEST; AND (2) THE CONTEST ENTITIES MAY POSSESS OR COME TO POSSESS INFORMATION THAT IS SIMILAR OR IDENTICAL TO YOUR MATERIALS, AND YOU HEREBY AGREE THAT THE CONTEST ENTITIES MAY USE SUCH SIMILAR OR IDENTICAL INFORMATION WITHOUT LIMITATION, COMPENSATION, OR CREDIT TO YOU. Void where prohibited. Sweepstakes subject to Complete Official Rules. To obtain a copy of the winner's list or a copy of these Official Rules, send your request along with a stamped, self-addressed envelope to "Cox Business Get Started OC: Network. Learn. Pitch Contest" Winners/Rules, Shana Keith, Cox Communications, Inc., 1400 Lake Hearn Drive, Atlanta, GA 30319. Sponsor: Cox Communications, Inc., d/b/a Cox Business, 1400 Lake Hearn Drive, Atlanta, GA 30319.