Get Started – Orange County California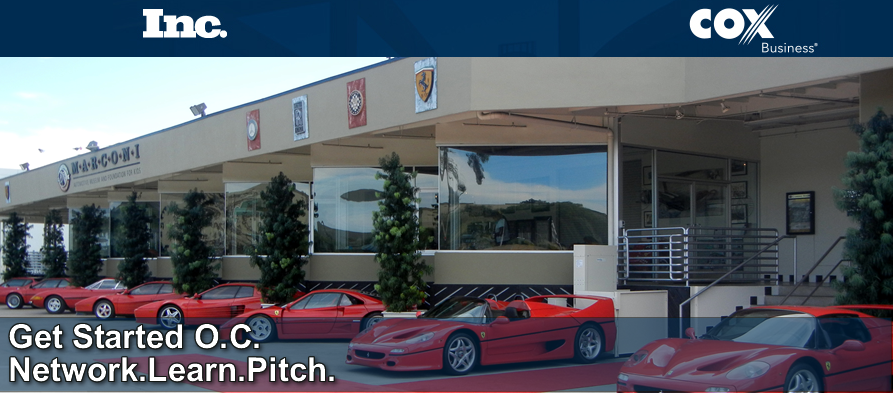 Whether you're a start-up or looking to grow your current business with a new idea, join us to learn from a star-studded panel of experts to turn that idea into a revenue generating success. In our pitch competition, you'll get the chance to win a $10,000 Cox Business technology package.
Don't want to compete? You still have an amazing opportunity to learn from our experts on how to secure funding, leverage digital media and get attention by the right influencers. We'll spend time answering your questions in an interactive Q&A after the competition, so don't miss it!
Register now as an Attendee for the October 22nd event.
Pitching submissions have closed for these event.  To attend the event, please use the above registration
Rules
You can enter the Contest by visiting the official registration page at http://www.coxblue.com/get-started/ (the "Website") and completing all of the required information and following all posted instructions. Contest is open only to legal residents of Orange County California who: (1) are at least 18 years of age; (2) are the owner, principal, or general manager of a business that is physically located within a Cox Business serviceable area. Contest begins 8/6/13-10/22/13. Entry Period begins 8/6/13-10/22/13. BY ENTERING THE CONTEST, YOU ACKNOWLEDGE AND AGREE THAT (1) YOUR MATERIALS ARE NOT CONFIDENTIAL AND NO CONFIDENTIAL OR FIDUCIARY RELATIONSHIP IS INTENDED OR CREATED BY ENTERING THE CONTEST; AND (2) THE CONTEST ENTITIES MAY POSSESS OR COME TO POSSESS INFORMATION THAT IS SIMILAR OR IDENTICAL TO YOUR MATERIALS, AND YOU HEREBY AGREE THAT THE CONTEST ENTITIES MAY USE SUCH SIMILAR OR IDENTICAL INFORMATION WITHOUT LIMITATION, COMPENSATION, OR CREDIT TO YOU. Void where prohibited. Sweepstakes subject to Complete Official Rules. To obtain a copy of the winner's list or a copy of these Official Rules, send your request along with a stamped, self-addressed envelope to "Cox Business Get Started CT: Network. Learn. Pitch Contest" Winners/Rules, Shana Keith, Cox Communications, Inc., 1400 Lake Hearn Drive, Atlanta, GA 30319. Sponsor: Cox Communications, Inc., d/b/a Cox Business, 1400 Lake Hearn Drive, Atlanta, GA 30319.